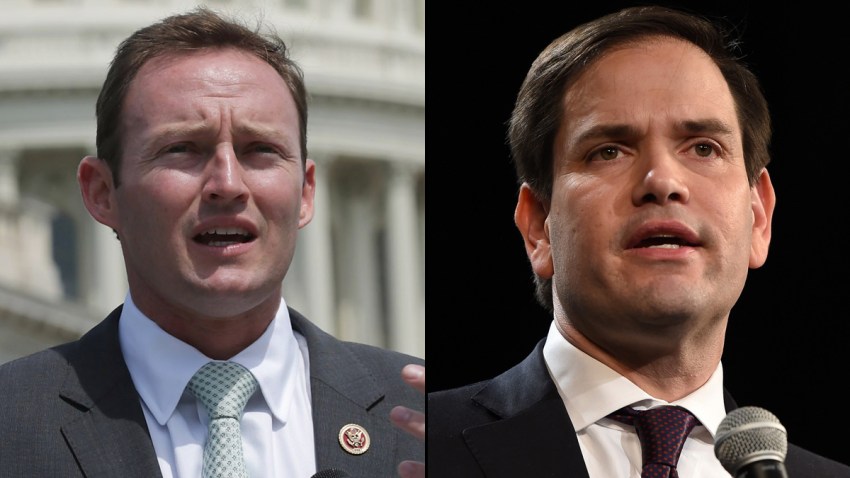 The two major party candidates for the U.S. Senate from Florida this fall will meet and debate multiple times before voters head to the polls - the question remains, though, how many times they will exactly be on stage together.
Republican Sen. and Miami native Marco Rubio, looking to get re-elected for a second term in office, will meet U.S. Representative and Democratic Party nominee Patrick Murphy in at least two debates that have been confirmed by both sides.
The first debate will take place in Orlando on October 17th, followed by a second one in Davie on October 26th.
The Murphy campaign issued a statement saying they had agreed to a third debate to be held in Tampa and sponsored by Telemundo, as well as a forum in West Palm Beach on November 2nd - just six days before the general election.
Rubio's campaign, in their own press release, mentioned nothing about either of those events - instead saying they had agreed to four additional debates, including one each in Orlando and the Tampa Bay area as well as two in Miami.
Rubio, who initially said he would not seek another term after announced his candidacy for President, reversed course this summer and easily defeated his challengers in the GOP primary.
Murphy, whose district includes St. Lucie and Martin Counties in addition to part of Palm Beach County, also was the clear winner in his primary race, defeating fellow Rep. Alan Grayson and several other candidates.