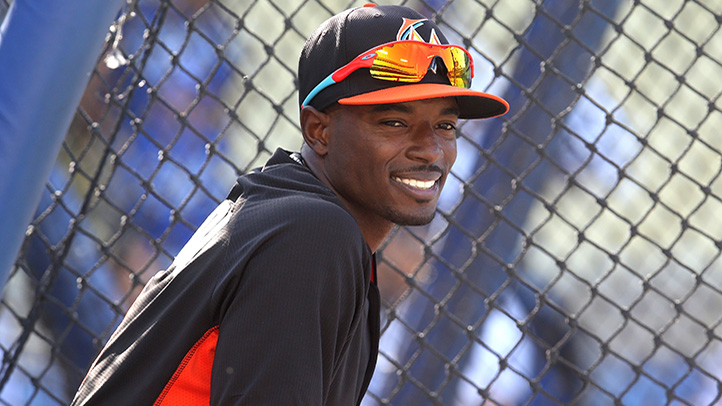 The Miami Marlins have signed Dee Gordon to a five-year contract with a vesting option for the 2021 season.
While the team has not released the financial details of the contract, there are reports that the value is $50 million. The vesting option which is based on plate appearances would add an additional $14 million.
Miami now has locked up several key members of its 25-man roster, which should allow the team to compete for years to come. Last off-season, the Marlins signed both Christian Yelich and Giancarlo Stanton to long-term deals. By signing these deals, Miami will avoid arbitration with the trio for the remainder of their time with the team.
In 2015, Gordon put on a show in his first season as a Marlin. Sitting atop the lineup, Gordon energized the lineup on a daily basis. His productivity was consistent and it ended up resulting in Miami's second-ever batting title. Gordon's .333 batting average, 205 hits and 58 steals all led the National League.
Gordon will turn 28 early into the 2016 season, which means that Miami will get what should be the best years of his career. If the Marlins can receive consistent production from the rest of the lineup and stay healthy, they should be able to score plenty of runs going forward. Stanton was on the way to a career-year before falling victim to a broken hand. Having Gordon in front of him for the foreseeable future is undoubtedly a big deal for the slugger.
This has been a busy week for the Marlins as the team signed Edwin Jackson and Chris Johnson. The Marlins also reportedly agreed to a contract with Wei-Yin Chen last Tuesday.