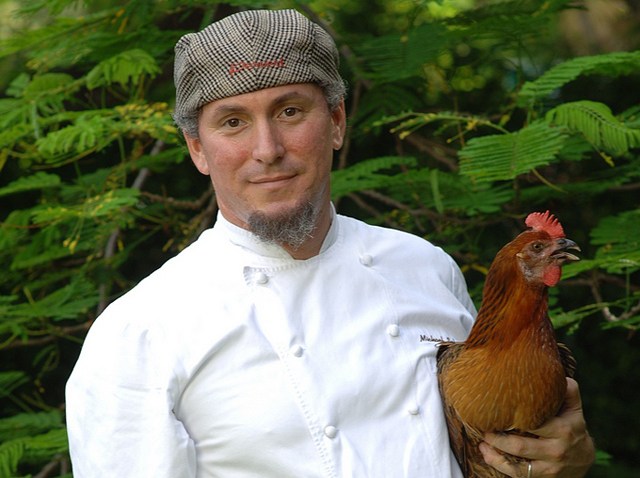 Michael Schwartz arrived at Miami International Airport Tuesday, surprised to find a crowd of people waiting for him with signs and cheers of congratulations.
"It was crazy," Schwartz said of the airport scene. If you hadn't known any better you'd think Schwartz had just won the Olympics. And the truth is, he kind of did.
The Miami chef returned home with the gold medal of cooking, the James Beard Award for Best Chef in America in the South Region.
"It's what every chef strives to achieve," he said.
Schwartz won the award for his work at Michael's Genuine Food & Drink, a Design District hot-spot that was named a top five new restaurant by the New York Times in 2007.
But this is a much bigger deal, and Schwartz admits he was nervous during the awards ceremony in New York City on Monday night.
"Yeah, I was pretty close to vomiting," Schwartz said. Luckily, he didn't. Instead, he took time inside his restaurant to bask in the glory and take photos with diners and fans.
People like the Goldzweig's, who heard about the James Beard Award and drove in all the way from Delray Beach to try Michael's Genuine. They were genuinely impressed, enjoying the fresh ingredients that Schwartz says are the key to his hard-to-define cuisine.
"It's a little rustic, a lot of food from the wood-burning oven with simple preparation, and simple presentation," said Art Goldzweig.
In a city where restaurants often give you style over substance, Michael's Genuine prides itself on being unpretentious, casual and comfortable, while still serving fresh and delicious food.
And even with all the success, Schwartz promises to keep it that way.
"While this is a great honor and I'm still walking on air, we realize that tomorrow is a new day," he said.
Schwartz has a new restaurant opening in Grand Cayman next month and is releasing a cookbook next year. But while his celebrity increases, he remains humble and involved on a day-to-day basis at Michael's Genuine.
"We thought it was unreal when we walked in and saw him in the kitchen," said Art Goldzweig. "Then he came over to our table. It was really great."