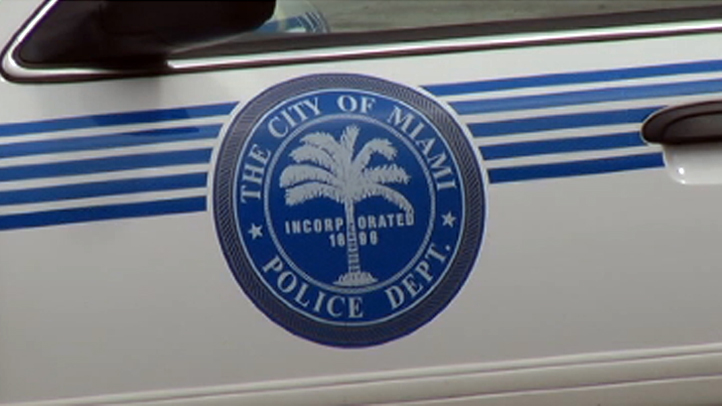 Family members rejoiced after a 4-year-old who was reported missing from her Little Haiti home was found safe Sunday, according to Miami Police.
"I'm happy, I'm happy, I'm happy," said a family member. "Thank you God, thank you God."
Authorities said the girl was found in her neighborhood when residents saw a man walking with her toward her house at 36 Northeast 64th Terrace just after 5 a.m.
"My daughter come in the door, she said "Mommy, mommy, open for me, I need juice," her father said.
Neighbors recognized the girl from the massive search police had conducted the day before and began to question the man, but he took off.
Police have not yet located the suspect, but said they were questioning another person of interest at the police station.
"This is still a puzzle we're trying to put together," said Miami Police Sgt. Freddie Cruz. "Luckily we found the little girl."
Cruz said the girl appeared to be in good physical condition, but was taken to a local hospital for observation.
"She is safe," Cruz said. "A child that's missing for more than 24 hours usually doesn't have a good result, and this is a good result."
According to police, she disappeared at about 4 p.m. Friday while playing with her sister and other kids behind a fence outside her family's home.
Police said the missing girl's mother was inside her first-floor apartment at the time. Though it appears the children were unsupervised, authorities said a neighbor was keeping watch over the kids from across the street.
At some point, the other children said they left her all alone on her tricycle in the fenced-in area. When they returned, the bike was still there, but she was gone.
The kids told her family she was gone, and they began searching for her on their own before calling in police. Several hours later, the toddler's mother and father were taken to police headquarters for informational interviews.
Police officers conducted a search that spanned the entire Little Haiti neighborhood, going door-to-door and handing out flyers with a sketch of the man suspected of taking the girl. Police have not yet said if this was the man being questioned Sunday, but they handed out another sketch (below) in hopes of finding a second person of interest.
Neighbors poured in to express how relieved they were that the child had been found.

"They finally find her and I'm praying that they find the bad man that did it too," said Serge Toussaint, a local artist who checked in on the family on his motorcycle.

"Happy, happy! Thank you God, thank you so much, thank you so much!," said a family member.
"I say God thank you, to police thank you. Everybody thank you because you're working hard to try to find my baby. I'm very happy," her father said.
Anyone with information is urged to contact Miami-Dade Crime Stoppers at 305-471-TIPS(8477).
Stay with NBC6.com and NBC 6 South Florida for updates on this developing story.