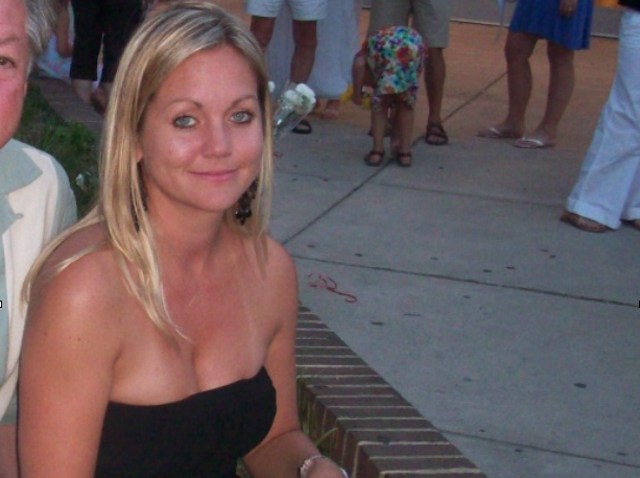 The Fort Lauderdale mom who vanished last Thursday night and turned up five days later has been arrested, police said.
Melanie Parada, 36, was located by patrol officers late last night in the 1100 block of Northeast 16th Avenue after her disappearance over five days ago, but before she could spend much quyality time at home, she was taken into police custody.
Police said she was found in good condition and taken to the Fort Lauderdale Police Department, where she spoke with detectives and was released last night.
But then this morning, investigators hit Parada with child neglect charges for leaving her 8-year-old daughter alone.
Parada hadn't been seen by anyone since putting the youngster to sleep on the night of March 11 in the family's home at 15 Isle of Venice
Police said the child woke up the next morning and found her mother missing.
"The girl wandered out, came out and was trying to go to school and no mom, so she has a friend that lives next door so she went over there," said Rick Schluederberg, the property manager at the family's apartment building.
Family members reported Parada, 36, as missing on Sunday after they hadn't heard from her.
Parada was supposed to make a court appearance Tuesday afternoon for a restraining order she'd filed against on-again, off-again boyfriend William Panero, who she had gotten a temporary restraining order against on March 5.
Panero had no comment outside court yesterday, where the judge dismissed the case when Parada failed to show up for the hearing.
Police said that Parada had contacted her sister Tuesday afternoon, but until police had the chance to speak to her, they treated it as a missing persons case.
Neighbors yesterday said they've heard all sorts of rumblings about Parada's lifestyle, which some said may have included drug abuse.
"I don't know what to think, I've heard rumors of course like everybody else has, that she frequented bad neighborhoods," neighbor Shellie Caron said.
"She has been missing before but the unusual thing about this is she's never left her eight year old daughter alone," said Sgt. Frank Sousa with the Fort Lauderdale Police Department.
Police are still investigating the incident.