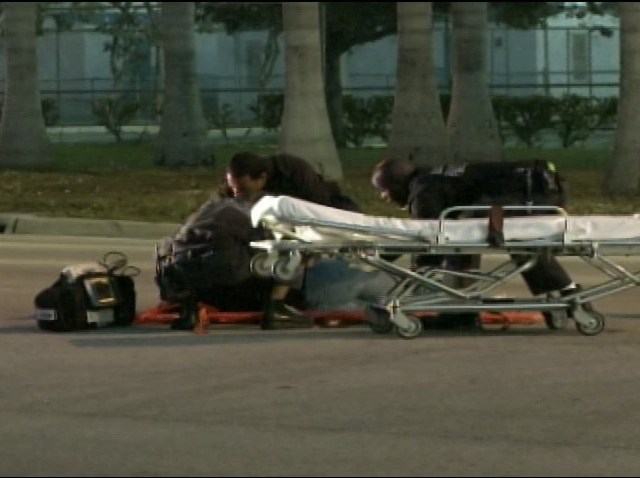 A Miami woman struck by a vehicle after dropping off her son at school will be taken of off life support today.
On Tuesday, 52-year-old Silvia Gutierrez was dropping off her 12-year-old son at Lake Stevens Middle School, located in the area of Northwest 183rd Street and 48th Place, when she was struck by a vehicle that fled the scene.
Miami Dade Fire Rescue transported Gutierrez by helicopter to Jackson Memorial Hospital where she was pronounced brain dead. Gutierrez's family will take her off life support today after relatives say their final goodbyes.

"Whoever did this, all I would like to say is, it's no way you can hide," Guiterrez's son-in-law, Eisrael Melchore said. "It was a big loss and it's not going to be easy to recover from this loss."

Gutierrez was a mother of seven who lived in Los Angeles and was in Miami visiting her newest grandchild. Her family plans to bury her in her native country, Mexico, but they are unsure if they will be able to afford it.

Florida Highway Patrol is looking for the white vehicle possibly with front-end damage that struck Gutierrez.
Anyone with information regarding the hit and run death of Gutierrez is asked to call Miami-Dade Crime Stoppers at (305) 471-Tips.