Newly-released photos are giving a look at the deplorable conditions inside a Lighthouse Point home where investigators say a woman was keeping dozens of animals including some that had died.
The photos show the home on Northeast 38th Street where authorities say 69-year-old Linda Giaccio had eight dogs and 56 cats, plus 12 dead pets.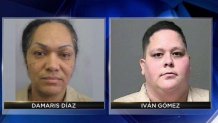 Giaccio is facing some 66 counts of animal cruelty and was released on bond. She has entered a not guilty plea and is due back in court in May.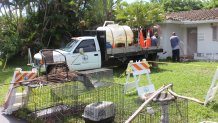 The photos show a room inside the home with no furniture, only feces-covered floors and some animal cages. Officers had to wear hazmat suits just to go inside the home, which had floors covered with two inches of urine and feces, officials said.
Lighthouse Point Police Chief Ross Licata said it's the worst case of animal hoarding he's seen in his 40 years of law enforcement.
Neighbors said they had smelled a bad odor coming from the home for as far back as they can remember and knew there were animals inside but had no idea how many.