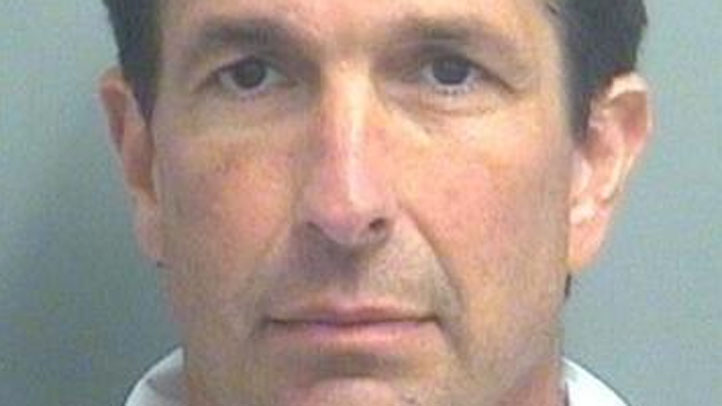 The wealthy South Florida polo club founder who faces a DUI manslaughter charge is speaking out after he legally adopted his 42-year-old girlfriend as his daughter.
An attorney for John Goodman, who earlier this week adopted girlfriend Heather Colby Hutchins, said the unusual move was made to protect his children's trust.
"Nothing in this arrangement with Ms. Hutchins is illegal," attorney Daniel Bachi said in a statement Thursday. "Everything that has been done by Mr. Goodman was done with the intention to preserve and grow the assets of the Trust for his two minor children."

Goodman ran a stop sign in February 2010 and crashed into 23-year-old Wilson, according to police. Wilson died as a result of the crash.

Goodman will go to trial on March 6 to face charges of DUI manslaughter, vehicular homicide and leaving the scene of a crash. If the court finds him guilty during a separate civil suit, Goodman could owe money to the family of Scott Patrick Wilson, according to the Palm Beach Post.

The attorneys of the Wilson family claim that Goodman adopted Hutchins to protect one third of his assets, but Bachi says the adoption was to financially secure his two minor children.

"The adoption of Ms. Hutchins will have no effect on the civil proceedings as none of the assets of his children's Trust belong to Mr. Goodman," Bachi said. "All of the assets of the Trust have been disclosed to all parties in the current civil proceedings, so any allegation of hiding or secreting of assets is totally false."

Circuit Judge Glenn Kelley, however, said that the timing of the adoption coincides with the risk of losing money, according to the Post.

"The defendant has effectively diverted a significant portion of the assets of the children's trust to a person with whom he is intimately involved at a time when his personal assets are largely at risk in this case," Kelley was quoted as saying.

Goodman founded the International Polo Club Palm Beach in Wellington. He could serve up to 30 years in prison if found guilty in the crash.