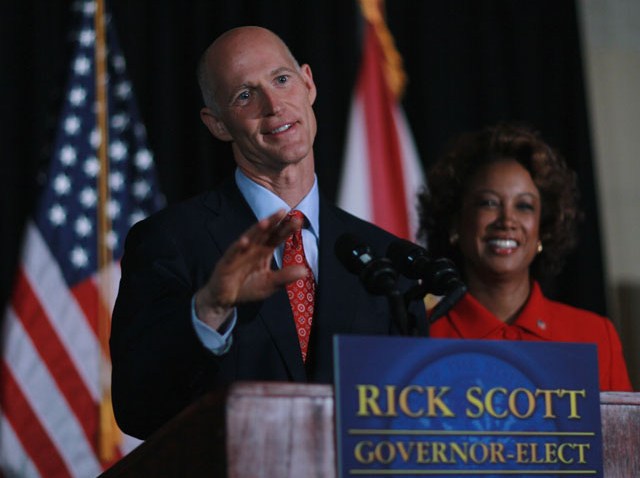 The stage is set for the swearing-in ceremony on the Old Capitol steps and the inaugural ball for Governor-elect Rick Scott. Tuesday will culminate two days worth of inauguration festivities.
The total estimated tab: $2.8 million, paid for by big donors.
Its not taxpayers who are footing the bill but some Floridians, including Broward resident Alejandra Gil, criticize it as lavish spending and insensitivity in a time of economic turmoil.
"That really gets me mad," fumed Gil. "I already lost one house, another one going to be lost again, I don't have health care for my son, so he should use the money that was donated to help the state."

Governor Charlie Crist took the reins in 2007 while Floridians were struggling to pay property insurance and property tax bills. He was strongly criticized for his two and a half million dollar party plans. Calling it a "mistake," Crist canceled the ball and scaled back expenses to $800,000.
Scott. who campaigned as "the jobs candidate," will be taking over as Florida faces one of the highest unemployment rates in the nation at 12 percent.and the fourth highest foreclosure rate.
However, Florida business say the partying will pump $4.5 million into the state's economy. Scott also plans to donate leftover money to the Wounded Warrior project
Some, like Godfrey Comrie, say Scott's spending of his supporters' cash is his decision.
"It's a free country...if they want him to go ahead and spend that money to celebrate his inauguration, more power to them," Comrie said.