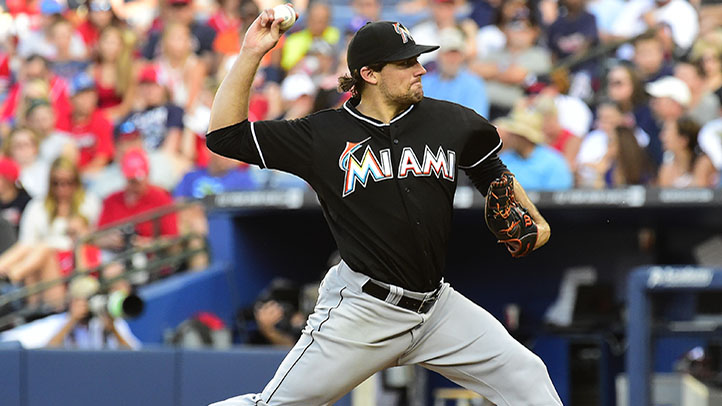 The Miami Marlins 1-0 loss to the Atlanta Braves on Sunday was their sixth loss in nine tries on a tough road trip.
The loss put another big dent in the playoff hopes for Miami which are dwindling by each passing day. Heading into the start of September, the Marlins find themselves in a tough spot that only a prolonged winning streak can likely correct.
Nathan Eovaldi did all he could but it wasn't enough. The right-hander took the loss to fall to 6-10 on the year despite 6.2 strong innings. Eovaldi held the Braves to only the one run while striking out six along the way.
Chris Hatcher and A.J. Ramos worked the remainder of the game to keep the deficit at one. Ramos struck out the side in his inning of work.
As an offense it was a very tough day for Miami as Alex Wood completely dominated the lineup. Wood struck out 12 in his eight innings. If not for a pinch-hitter being needed, he likely would have went for a complete game.
Atlanta's closer Craig Kimbrel worked the ningh and added a strike out of his own to give the Marlins an alarming 13 strikeouts in the game. Christian Yelich, Marcell Ozuna and Adeiny Hechavarria each struck out twice.
Every member of the starting lineup except for Jeff Mathis struck out at least once and five were left on base for the Marlins. All six hits were collected were singles and only three runners reached scoring position.
The Marlins will try and right the ship on Monday when they begin a series with the New York Mets.