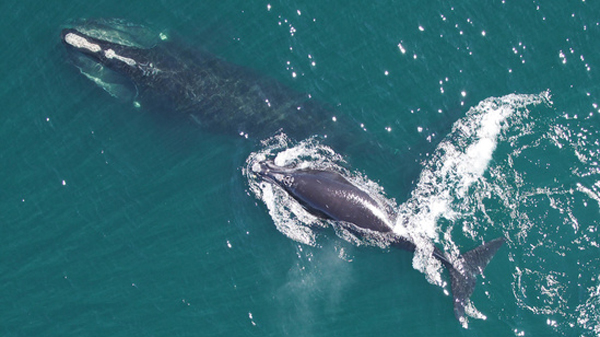 Wildlife officials say the North Atlantic right whale calving season is getting off to a slow start in northeast Florida.

Officials with the Marineland Right Whale Project and the Marine Resources Council watch for the female whales traveling to the waters off of the northeast Florida coast to give birth.

The Daytona Beach News-Journal reports that so far only 34 whales have been photo-identified off the southeastern U.S. coastline. Only three calves have been spotted by aerial survey crews that help track the whales as they move south.

Officials point out there is still time and the numbers could rise.

But research scientist Amy Knowlton of the New England Aquarium says the low numbers follow a summer with the fewest sightings in the Bay of Fundy off Nova Scotia.
Copyright AP - Associated Press