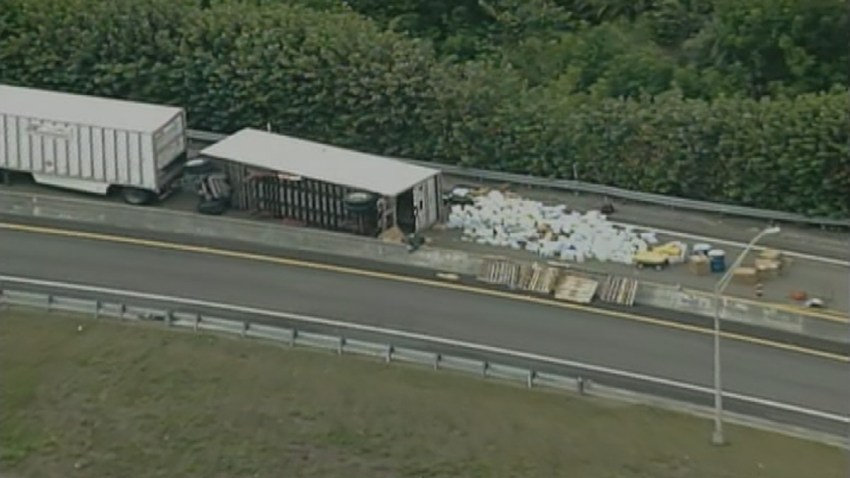 Southbound lanes are now open on the Florida Turnpike after a tractor trailer overturned, spilling hazardous materials on the highway, according to the Broward Sheriff's Office.
Deputies said the second trailer in a double tractor-trailer, which was carrying 24 compressed hydrogen cylinders, overturned at 8:28 a.m. near Coconut Creek Parkway.
A section of the highway, from Sample Road to Commercial Boulevard, was closed for hours as HazMat technicians cleaned the scene where some of the cylinders were leaking.
Deputies said all cylinders have since been safely removed.
No injuries were reported.
The southbound off-ramp Exit 67 to Coconut Creek remained closed as of 3 p.m.