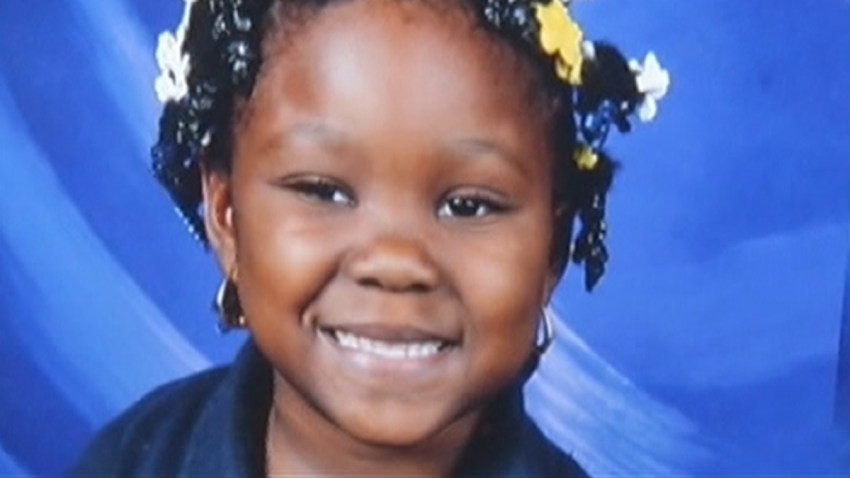 Mourners erected a makeshift memorial early Thursday for a young girl who was struck and killed a day earlier while walking across a northeast Miami-Dade street.

Passersby paused to reflect or even snap a picture of balloons and teddy bears on Northeast 13th Place Thursday morning, near where 6-year-old Betasha Bien-Amie was struck.

"She didn't have to die, she didn't have to die," said Alexandria Isaacs, who came to the memorial.

Bien-Amie was walking to Madie Ives Elementary School with her grandmother, Emilia Frenel, on Wednesday when they were struck by a white Mercedes. Frenel was still in the hospital Thursday, listed in serious condition.

Miami-Dade police say a 16-year-old Krop High School student was behind the wheel. She has not been charged.

The wreck happened in a school zone at 7:15 am, fifteen minutes before the zone's 15 mph speed limit would have gone into effect.

Talk of the deadly crash loomed over both schools.

"I think it's horrible, it's really sad," said Natalie Dumornay, a Krop High School student. "Especially considering I have a little six-year-old sister in [Madie Ives Elementary] school."

Walking to school on the same busy street where Bien-Amie was struck, mothers held their childrens' hands tightly.

"I just feel horrible about it," Elizabeth Lingerfelt said of the crash.

"People have to drive slower I guess," 18-year-old Krop High student Terry McFadden said.
More NBC6.com Stories: