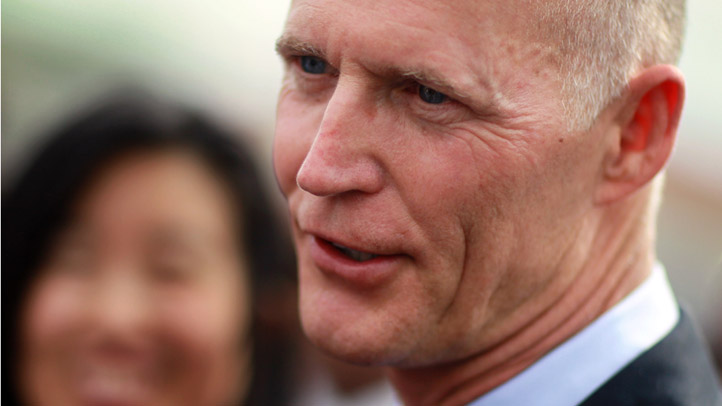 Florida's ready workforce and solid infrastructure gave the Sunshine State a big boost in in CNBC's annual report on the best states for business.
"Florida has one of the top workforces in the nation—a large and growing pool of available workers in a right-to-work state, which businesses love," said CNBC Senior Correspondent Scott Cohn.
The Sunshine State moved up from No. 28 to an 18th place tie with Tennessee in the report, though it still got dismal marks in overall economy and cost of doing business.
"Florida showed considerable improvement, moving into the top half of the states," Cohn said. "But there are a lot of clouds in Florida's business climate. Florida is one of the most expensive states in which to do business. Taxes and utility rates remain on the high side, and despite the real estate crisis rents are high."
Virginia finished No. 1 in the report, followed by 2010 winner Texas.
New Gov. Rick Scott, a former health care CEO, has been aggressive in courting businesses. He recently launched a trade mission to lure companies south from Canada.
"Many companies here in Canada have expressed their desire to do business with Florida because of our excellent business climate and commitment to cut taxes and grow jobs – proof that we are capturing the attention of the business community worldwide," Scott said.
Slideshow: Governors' mansions
Rounding out the top five best states for business were: North Carolina, Georgia and Colorado. Rhode Island fared the worst in the nation, below Alaska, Hawaii, Mississippi and West Virginia.