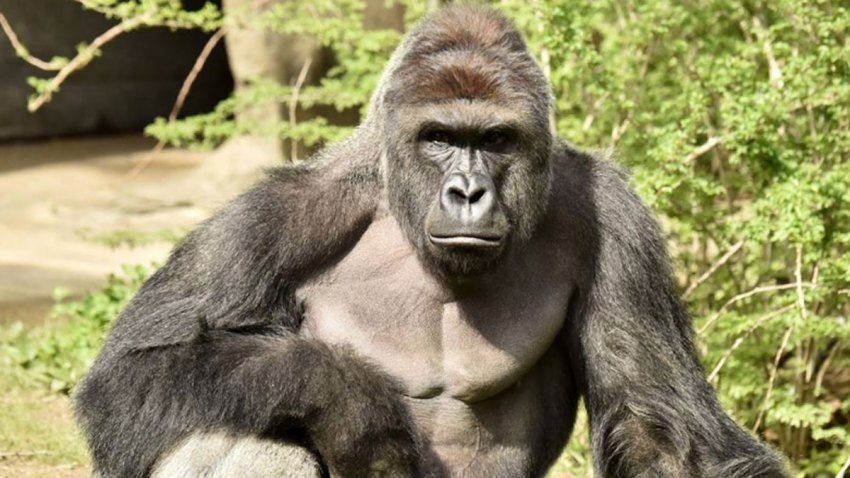 Now that the dust has settled and Donald Trump has been elected the next President of the United States, those who supported his opponent – Hillary Clinton – are analyzing what went wrong that cost her in the elections.
According to some, it was thousands of write-in votes for a famous gorilla who lost his life earlier this year.
Reports of write-in votes for Harambe, the gorilla who was shot and killed in May at the Cinciniatti Zoo when he was holding onto a child that had climbed into his enclosure, have taken over the internet. While write-in votes are not counted in most states, the internet is buzzing with stories that between 11,000 and 15,000 people cast ballots for the late animal.
With the election one of the closest in history – including around a 3,000 vote difference at one point in Pennsylvania, which went to Trump - some on social media couldn't contain their anger over what they perceived as throwing away a vote:
11,000 people voted for Harambe. Let me remind you that Harambe is a dead gorilla.
Those 11,000 votes could have saved our country. — Laura (@5sose31d) November 9, 2016
If you voted for Harambe as a joke I hope those 20 likes on Facebook were worth it — Christine Sydelko (@csydelko) November 9, 2016
14,000 voted Harambe. There is a 600 vote difference in New Hampshire. There is a 3000 vote difference in Pennsylvania. Wasted Votes. — David Lee (@KingDavidGaming) November 9, 2016
Harambe had 11,000 votes.

11,000 people voted for a dead gorilla.

Let that sink in. — [J]ayJChillin (@JayJazzi) November 9, 2016
We may never know just how much write-in votes played a role the election – but the love for Harambe continues nearly six months after his death.