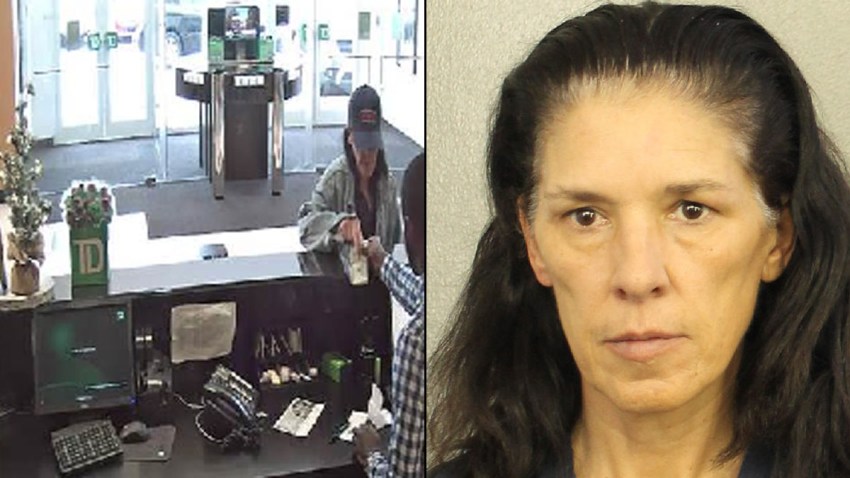 A woman has been arrested in the robbery of a bank in Fort Lauderdale, FBI officials said.
Sonya Elizabeth Clark, 52, was arrested Wednesday at her home in Boynton Beach, officials said Thursday. She's in federal custody and no attorney information was available.
Authorities say Clark robbed the TD bank at 1701 East Sunrise Boulevard on Monday. Clark entered the bank and demanded money from an employee, officials said.
Customers were inside the bank but no one was injured.
Investigators think Clark may also be responsible for a TD bank robbery in Boynton Beach back on Nov. 2.