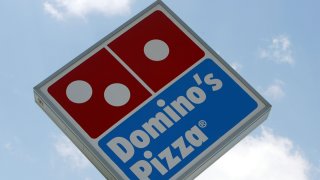 A Florida woman is dead after crashing her car into a pizza restaurant, authorities said.
Josie Marie Francois, 58, died Wednesday night after hitting a Domino's Pizza in Lauderdale Lakes, according to a Broward Sheriff's Office news release.
Download our app for iOS or Android to get the latest forecasts on the hurricane season— and sign up for alerts.
Francois was traveling westbound on a main boulevard when her car veered off the roadway, deputies said. The car went over a raised concrete curb and through a field before sideswiping a commercial trash bin and slamming into part of a shopping center where the restaurant was located.
Francois was taken to a nearby hospital, where she was pronounced dead.
Crash investigators didn't immediately say what made Francois lose control of the car.
Copyright AP - Associated Press