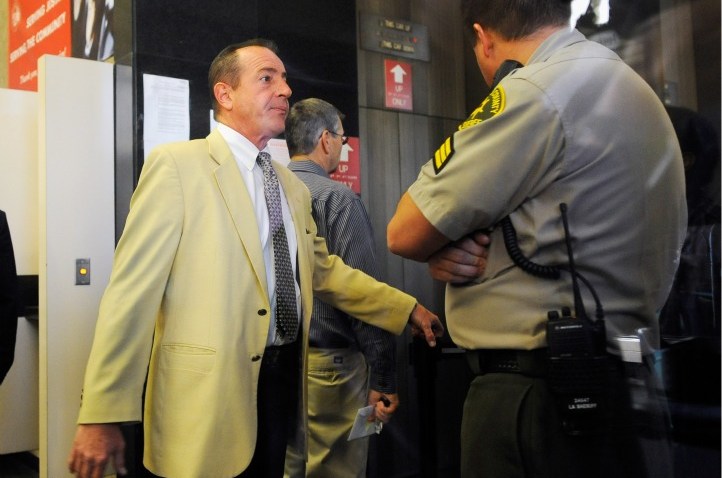 While the world waits to find out whether or not Lindsay Lohan is going to serve time behind bars, her father, Michael, has decided to fill the void.
The elder Lohan was arrested in West Hollywood yesterday after police received a call from an unidentified person about disturbance in Lohan's apartment.
Lohan is reportedly being charged with three felony counts of domestic violence: preventing the report of victimization, false imprisonment, and inflicting corporal injury on a cohabitant.
Lohan's alleged victim was not indentified. According to court documents, bail is set at $200,000.
While being booked, Lohan complained about a medical condition unrelated to the arrest or incident and was admitted to Cedars-Sinai Medical Center.
Selected Reading: Us magazine, Wall Street Journal, Los Angeles Times