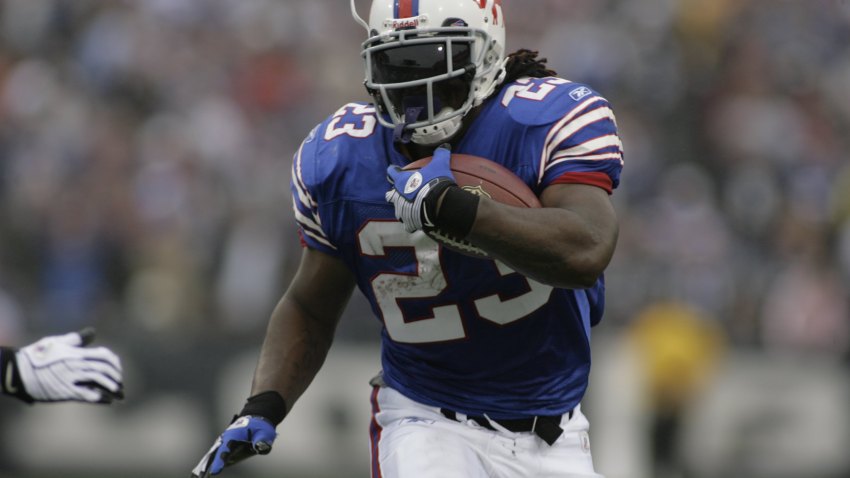 Culver City police arrested Buffalo Bills running back Marshawn Lynch last week on suspicion of felony possession of a concealed gun.
Police said Sunday that Lynch, 22, was arrested Wednesday after officers confronted him and two other men in a Mercedes-Benz and found a loaded firearm in the vehicle. Officers determined that the gun belonged to Lynch, and he was arrested on suspicion of possessing a concealed firearm. He was released Wednesday night on $35,000 bail.
Culver City police did not say why officers first confronted Lynch and his companions. Lynch's lawyer, M. Gerald Schwartzbach, said his client was not involved in a traffic accident and was in California visiting friends.
A Bills spokesman had no comment.

The 22-year-old Lynch was the Bills' first-round draft pick out of California in 2007. He played in his first Pro Bowl earlier this month after being added to the team in place of injured Tennessee running back Chris Johnson.

Lynch's arrest marked the second time in less than a year that he has been in trouble with the law.

In June, Lynch pleaded guilty to a traffic violation and admitted speeding off in his Porsche Cayenne SUV after striking a female pedestrian near Buffalo's downtown bar district on May 31. The victim, a 27-year-old woman from suburban Toronto, was treated and released from the hospital later that day after sustaining a bruised hip and cut to her thigh that required seven stitches.

Lynch said it was raining hard when he saw a woman dancing in the street and slowed to let pass, then continued on his way. He said he was unaware he had hit anybody.

A judge ordered Lynch's driver's license revoked but the player appealed and was allowed to keep his license.

Copyright AP - Associated Press