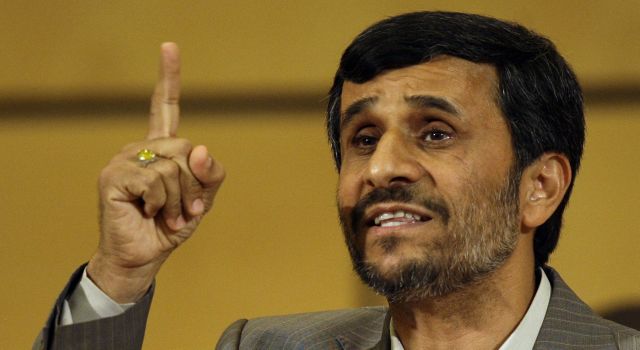 Iran President Mahmoud Ahmadinejad blasted President Barack Obama Sunday for not responding to a congratulatory message he sent after Obama was elected, citing the lack of communication as another reason he's hesitant to sit down to talk with the White House.
Ahmadinejad's government won't sit down to nuclear talks with the Americans unless there are strict terms and preconditions set for the meeting, the leader said on ABC News Sunday.
"We should just have a clear-cut framework for talks. The agenda should be clear," Ahmadinejad said.
The Iran leader sent Obama a letter wishing him luck after he was sworn in in January, arousing widespread criticism in Iran, but has since received no response from the commander in chief, Ahmadinejad said.
"I sent a congratulatory message to Mr. Obama. This was a major decision, although the Iranian people were very much dismayed with the conduct of previous U.S. administrations," he said. "I am yet to receive a response."
Ahmadinejad also criticized Obama's decision to skip a U.N. conference on racism, saying the empty U.S. seat at the conference sent a global message that the American government wouldn't fight against global racial discrimination.
"I don't think or believe that Mr. Obama supports racism. However, the gentleman should have been there and should have condemned outright racism and racial discrimination," he said.
The most surprising remarks came as Ahmadinejad signaled Iran could recognize the existence of an Israeli state -- starkly contrasting Ahmadinejad's previous views that Israel should be obliterated. Iran would support a two-state solution if Palestine signs a peace agreement with Israel, Ahmadinejad said.
"Whatever decision they take, we will support that," Ahmadinejad said.