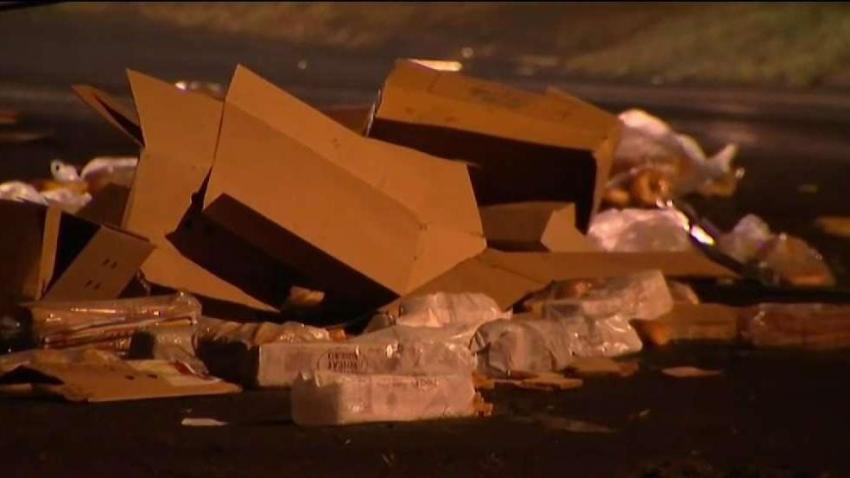 A California judge ruled Monday that "pillowcase rapist" Christopher Hubbart does not have to go back to prison.
Prosecutors wanted him sent back after his ankle bracelet battery ran too low twice at his home near Palmdale. Hubbart said he forgot to charge it.
A judge in Santa Clara County rejected a request by Los Angeles County prosecutors to revoke his release. He has been living in an unincorporated area near Palmdale since last summer.
Hubbart was released from Coalinga State Hospital in July 2014 and was assigned to live at a home in the 20300 block of East Avenue R.
In April, Judge Richard Loftus in Santa Clara agreed to hold a hearing at the request of Los Angeles County prosecutors to consider revoking Hubbart's release.
District Attorney Jackie Lacey said she believes "this violent predator continues to pose a serious danger to our community."
Loftus rejected the request to have Hubbart's release revoked, according to the District Attorney's Office.
Details of the ruling were not immediately available.
Hubbart was designated a sexually violent predator in Santa Clara County in 1996.
His lawyers argued last year that Hubbart's continuing detention violated his rights to due process, sparking a battle over where he should live.
Hubbart was sent to Atascadero State Hospital in 1972 after the court deemed him a "mentally disordered sex offender."
Seven years later, doctors said he posed no threat and released him.
Over the next two years, he raped another 15 women in the San Francisco Bay Area, according to court documents. Hubbart was again imprisoned, then paroled in 1990. After accosting a woman in Santa Clara County, he was sent back to prison and then to Coalinga State Hospital.
As a condition of his release, Hubbart was required to wear an ankle monitor and attend regular therapy sessions and make quarterly reports to a judge.