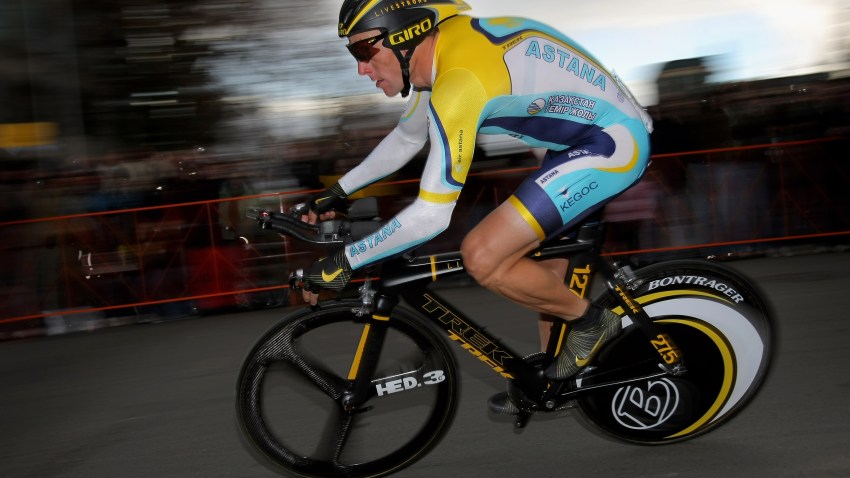 Seven time Tour de France winner, Lance Armstrong woke up to bad news this morning. Someone broke in to the Astana team's van in Sacramento and stole his one-of-a-kind time trial bike along with three other bikes belonging to his team members.

Armstrong made the announcement on a post on Twitter. http://twitter.com/lancearmstrong

Sacramento Police confirm they are investigating the theft. The bike is a one-of-a-kind Trek Equinox TTX 9.9 time trial bike. According to Trek team liaison Ben Coates, three Astana team Trek Madone road bikes belonging to Janez Brajkovic, Steve Morabito, and Yaroslav Popovych were also stolen.

Armstrong is taking part in the Amgen Tour of California. On Saturday, he came in 10th at the Amgen time trials in Sacramento on the bike that was later stolen. He is racing in Sunday 's stage from Davis to Santa Rosa.

Armstrong has posted a picture of the bike on Twitter and included this note, "There is only one like it in the world therefore hard to pawn off; reward being offered."