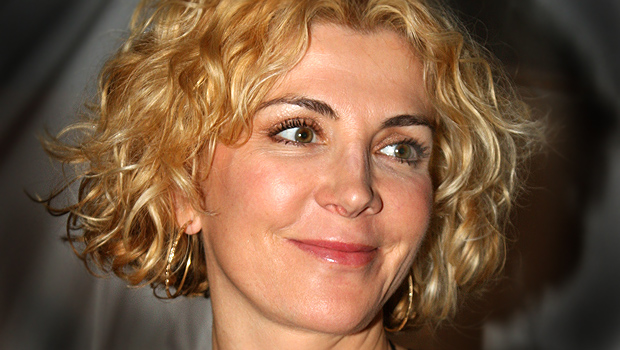 During her life, Natasha Richardson worked tirelessly to help those affected with AIDS as a member of amFAR. In death, she's saving lives too - through organ donation and increased awareness about how to treat severe head injuries that has already helped to keep a child alive.
People.com is reporting that Natasha Richardson's family has donated the actress's organs. The magazine does not say who, if anyone, recieved her organs, but those close to her believe she would have wanted her organs to help save others' lives.

Citing an unnamed "family friend," the celebrity Web site said Richardson's family had requested her organs be donated after she was taken off life support last week.
"She spent so much time fighting the stigma of AIDS," the family friend tells People. "Someone like that would naturally donate her organs. At least by donating her organs something good could come out of [the tragedy]."
Her death has also raised awareness about traumatic head injuries that has already helped to save the life of one child whose parents took her to the hospital after hearing about Richardson's death.
Morgan McCracken was hit in the head by a baseball while playing with her father, Donald, in their Ohio backyard, and her parents ignored the injury when Morgan showed no symptoms, CNN reported.
When Donald and wife Connie McCracken saw that Natasha Richardson had suffered a similar head injury - an epidural hematoma - they panicked and took McCracken to the ER, where she was diagnosed with the same affliction.
"Because of Natasha, we called the pediatrician immediately. And by the time I got off the phone with him, Morgan was sobbing, her head hurt so much," Donald McCracken told CNN.
Doctors told the McCrackens that if they had waited one more night to bring Morgan in, she likely would've died from the hematoma.
Richardson died March 18 of a head injury that caused bleeding on the brain after a fall during a beginners' ski lesson in Montreal two days before. She was buried at a private ceremony in upstate New York over the weekend.
Husband Liam Neeson is reportedly returning to Toronto to continue filming his new movie and the couple's two teen sons are heading back to school, the magazine reported.
"It takes a while to absorb this. But he says the family needs to move forward," family friend Blaine Trump told People. "They will take one step at a time."
Richardson's father, Tony Richardson died of AIDS in 1991, an event that may have spurred her word with amfAR, an AIDS research organization. Richardson became a member of the amfAR's board of trustees in September 2006 where she used her celebrtity to push the organization's message.
"Natasha was an eloquent and persuasive spokesperson for amfAR," said Chairman Kenneth Cole after her death. "Her unique combination of passion, grace, and intelligence made her the perfect ambassador for the fight against AIDS."
Most recently she was a featured speaker at the Foundation's annual New York Gala fundraiser on February 12, 2009, according to the organization's web site. She also appeared on the popular Bravo television program "Top Chef," to promote amfAR.
Before joining the board, Richardson worked with amfAR for more than 15 years. In 1999, she spearheaded Unforgettable: Fashion of the Oscars, an auction of Oscar dresses that raised more than $1.5 million for AIDS research.
Liam Neeson, Richardson's husband, was unavailable for comment regarding the organ donation.
Copyright AP - Associated Press