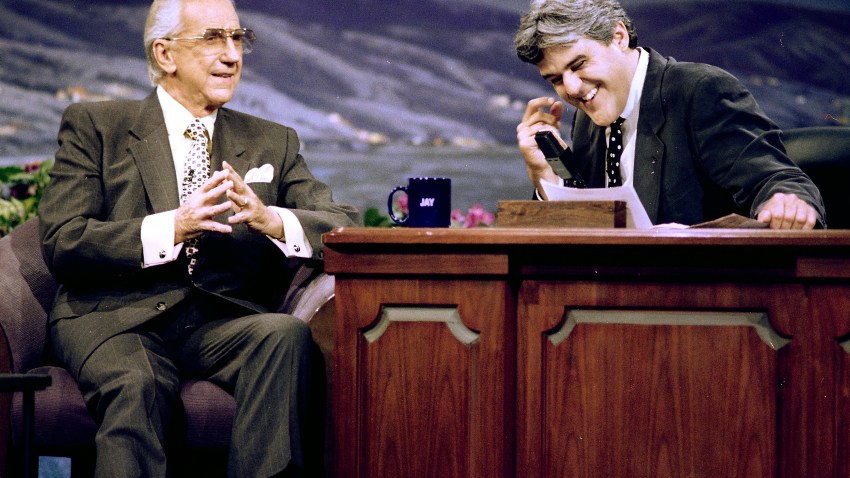 Ed McMahon's medical expenses since breaking his neck in a fall two years ago are at $2 million, according to court papers filed by his lawyers Friday.
The injuries also will cost him about $4 million in lost income by the time the 86-year-old McMahon reaches age 90, the court papers state.

The documents were filed by lawyers for the former "Tonight Show" sidekick as part of their pretrial motions. The lawyers are asking for various rulings from Los Angeles Superior Court Judge John P. Shook, including an
exclusion of any reference to McMahon's assets and his financial predicaments.

McMahon sued Cedars-Sinai Medical Center and Dr. Neelakantan Anand, an orthopedic surgeon, and billionaire investor Robert Day July 18. He alleges that when he visited the hospital after falling at Day's Bel Air home at 8:40 p.m. on March 12, 2007, doctors failed to diagnose his neck fracture after the fall and discharged him without taking an X-ray.

McMahon also claims Cedars-Sinai botched two spine operations, causing him months of discomfort and pain.

McMahon's new court papers state that his fall could have been prevented if the Day home's entry stairs had handrails and sufficient lighting. He tumbled down the steps and slammed his head onto the asphalt driveway,
according to his court papers.

Along with a broken neck, McMahon has suffered from "severe depression with suicidal ideation," "public and humiliating disclosure of his ruinous financial situation," "loss of his beloved home and an assault by creditors on his good name and reputation" and knowledge that his fall has "set into motion a domino effect which has destroyed his career and his health," according to the court papers filed today.

McMahon also has lost 50 pounds and will probably need assisted care for the rest of his life, the papers state.

Given McMahon's age, Shook has granted his lawyers' request for an early start of the trial of his suit, now set for May 27.
Copyright Archive Sources