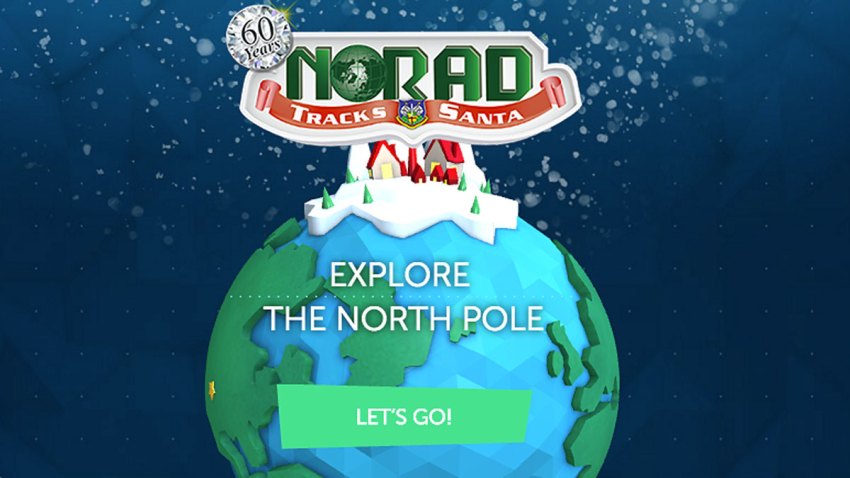 Sixty years ago, a misprinted phone number directed Santa-seeking children to dial an Air Force base in Colorado. Now, decades later, what was once a mistake has become a tradition.
The Continental Air Defense Command Operations Center, now the North American Aerospace Defense Command, launched its beloved Santa Tracker in 1955 when a newspaper advertisement accidentally listed the crew commander's number as Santa's direct line.
Inundated with phone calls from inquisitive kids, the commander on duty played the part — checking the radar for signs of Santa — and the NORAD Santa Tracker was born.
This year's website launched Dec. 1 and is available in eight languages. The tracker itself will go live at 2:01 a.m. EST on Christmas Eve, according to NORAD.
"Santa Cams" will stream videos as Saint Nick begins his route, and starting at 6:01 a.m., trackers can call 1-877-HI-NORAD or email noradtrackssanta@outlook.com and ask an operator for Santa's exact location.
The Santa Tracker has also forayed into the realm of social media and smartphones, with accounts on Twitter, Facebook, YouTube and Google+ and apps available through Apple, Windows and Google Play.
Cortana, the voice-activated personal assistant for Windows 10, will keep tabs on Santa this year, as will General Motor's in-vehicle OnStar service, according to NORAD.