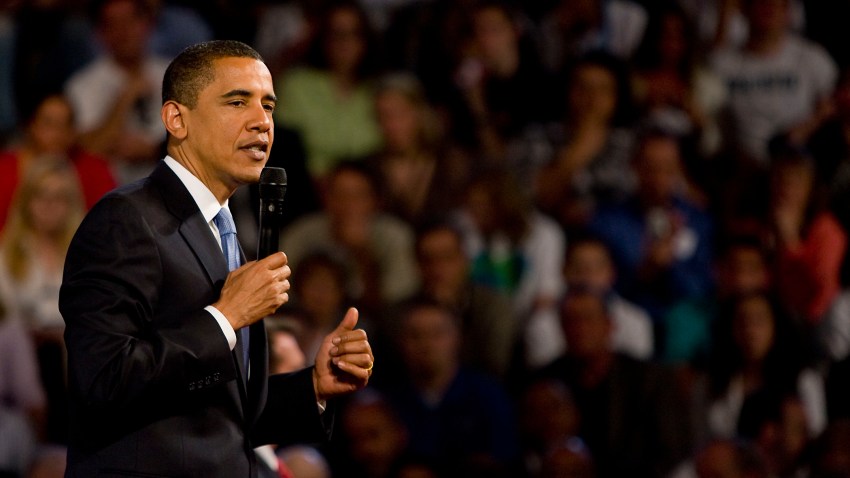 So, after 100 days, three prime-time press conferences, a national address to the nation, is it perhaps time for the relationship between the media and President Obama to revert back to a slightly more "normal" one?
Certainly, the new administration launched an ambitious domestic agenda worthy of almost 24/7 coverage. And, Obama's foreign itinerary in the first three months probably gained him more frequent-flier miles than many presidents get in their first two years. All of this created a perfect recipe for media overkill.
In addition to the above-mentioned straight political news coverage, there's been entertainment show coverage, celebrity magazines, comic books -- heck, with all the dog-talk, even animal periodicals have been drawn into the all-things-Obama.
Besides, given that a deteriorating economy, particularly in the banking and auto areas, would have been the only other stories, the Obama family sure made a more attractive option.
But based on Wednesday's press conference, it's getting pretty clear that it's about time to revert back to the "old normal" in terms of covering the president of the United States.
Yes, there were some items that were worthy of a national stage for the president to address -- specifically, the swine flu and an update on the economy. But, for the rest of it? Not so much. That is to say, there was nothing that couldn't have been done in a day-time press conference. Sure, the president projected the aura of leadership, which is one of his best traits. While not the "natural" that Ronald Reagan was, Barack Obama is certainly comfortable in the spotlight. But, to the extent that this sort of news conference is to be more than a recorded press release, the assembled members of the press should have more complex questions -- with follow-ups -- than were delivered this time around.
Indeed, one would be surprised if FOX gets much of a backlash by opting to go with regular programming last night instead of taking the press conference. Was the "big picture" affected in any way because one of the broadcast networks missed seeing Jeff Zeleny of The New York Times ask this probing question: "During these first 100 days, what has surprised you the most about this office? Enchanted you the most from serving in this office? Humbled you the most? And troubled you the most?"
You're kidding, right? "Enchanted"? This isn't a beauty pageant, for goodness sake! You're a top reporter for one of the biggest newspapers in the world and you're asking about how "enchanted" the president has been during his first 100 days in office? That's a question one expects from People or Us Weekly. If that doesn't tell us that the law of diminishing returns has kicked in on coverage of this president, what does?
Robert A. George is a New York writer. He blogs at Ragged Thots.
Copyright FREEL - NBC Local Media