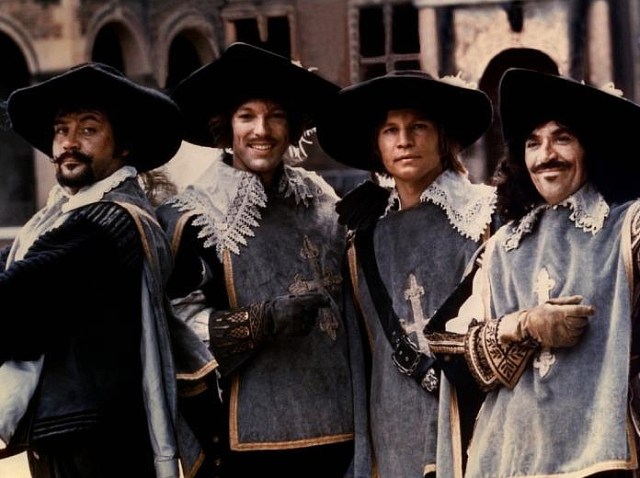 The retooling of the "Three Musketeers" for the big screen is an idea so obvious it's amazing it occurred to anyone in Hollywood.
The new take on Alexander Dumas' swashbuckling tale is being led by "Sherlock Holmes" producer Lionel Wigram, with a script coming from "Men Who Stare at Goats" scribe Peter Straughan, reported Variety.
The arithmetically challenged Dumas' story was actually about four guys, D'Artagnan, Athos, Porthos and Aramis, who come with a readymade tag line and your catchphrase, "All for one and one for all."
And Dumas was a man of vision, wisely penning two sequels, "Twenty Years After" and "The Vicomte de Bragelonne." This guy knew what a tent-pole franchise was before Hollywood even existed.
There's been no shortage of "Musketeer" films, but it will be hard to match the cast assembled for the 1993 Disney version, which featured Charlie Sheen, Kiefer Sutherland, Oliver Platt, Chris O'Donnell, Tim Curry, Rebecca De Mornay, Gabrielle Anwar and Julie Delpy.
The new film versions will no doubt be titled "The Four and Five Musketeers," because nobody knows what a Vicomte is, it makes it easy to tell them apart and it allows for the introduction of new characters -- mayhaps a lady Musketeer?
All eye-rolling aside, "Sherlock Holmes" was a fun piece of genre entertainment, and "The Three Musketeers" is a classic for a reason -- so there's hope yet for this.