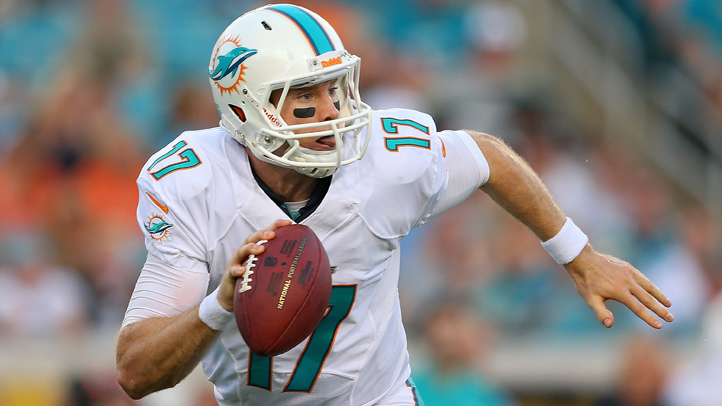 Heading into the second season of the Ryan Tannehill era, the Miami Dolphins are expecting big things out of their young quarterback. Just don't ask coach Joe Philbin about any of the other passers in Tannehill's draft class.
Philbin said Wednesday that he is expecting major improvements from Tannehill, but any comparisons to his peers are not terribly important.
"I,m not concerned about how other people compare him to Andrew Luck, RGIII or anybody else," Philbin said. "I am concerned about how well he plays for the Miami Dolphins."
Dolphins Owner Ross to Give $200 Million to Alma Mater
Though he was the third quarterback taken in the 2012 NFL draft (with the 8th overall pick), Tannehill was overshadowed by San Francisco's Colin Kaepernick, Seattle's Russell Wilson, Indianapolis' Luck and Washington's Griffin in his rookie year. All four led their teams to playoff berths, something Tannehill hopes to do in 2013.
What will it take for that to happen? Philbin identified three areas where he thinks Tannehill can be better: "Number one: improved decision making. Number two: better ball accuracy. And Number three, playmaking abilities at critical times in a game."
Tannehill set a Dolphins rookie record with 3,294 yards passing last season, but he threw more interceptions than touchdowns (13 to 12) and his 58.3% completion rate were in the bottom third of NFL starters.
Dolphins' Offense Still a Work in Progress
For his part, Tannehill thinks he will have an easier time making big plays with all the new offensive weapons at his disposal, namely WRs Mike Wallace and Brandon Gibson (both acquired via free agency this offseason).
"I like what I see," he said. "I think we have a lot of talent on the field, a lot of guys who can get open, catch the ball and do something with it when they get the ball in their hands. I'm excited we have playmakers. Now it's just a matter of putting the puzzle together and doing a good job myself of giving them the ball."
Tannehill's first test is on Sunday against a Cleveland Browns team that was 25th in the NFL in pass defense last season. And three of Miami's four opponents after that (Indianapolis, Atlanta, and New Orleans) were in the bottom half of the NFL in pass defense last season.
Copyright AP - Associated Press