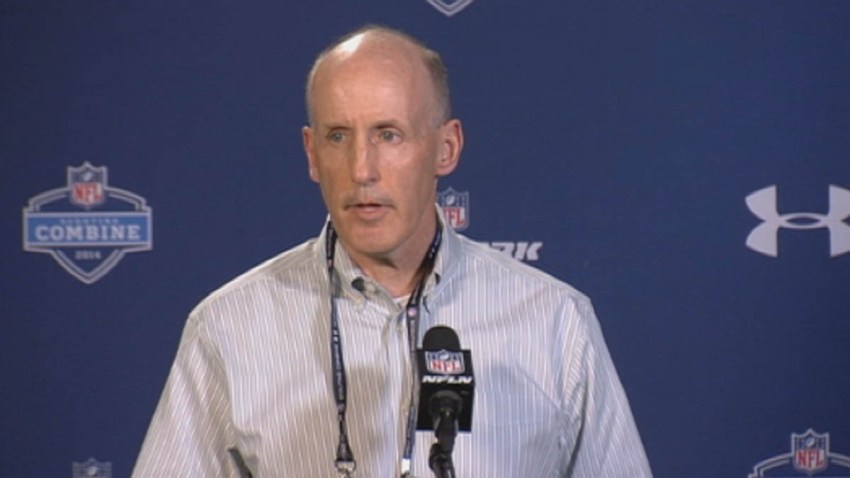 Head coach Joe Philbin said he wants a better Miami Dolphins workplace in the wake of the Richie Incognito-Jonathan Martin bullying saga.
Philbin spoke with reporters at the NFL Combine Thursday, making his first public comments since the release of the Ted Wells report on the alleged mistreatment of Martin while a member of the Dolphins.
"We're gonna do things about it, we're gonna make it better," Philbin said. " We're gonna have a better workplace, I can promise you that, I'm gonna make sure that happens."
Philbin said he received the report last Friday, the same day it was released to the media. The report claims Martin suffered "significant emotional distress" at the hands of Incognito and two other Dolphins teammates.
Philbin said except for some small details, he knew about the majority of things in the report.
"Some of the facts, the behavior, the language that was outlined in the report was inappropriate and it's unacceptable," Philbin said.
Philbin's news conference came just a day after the team fired offensive line coach Jim Turner and longtime head trainer Kevin O'Neill. Both men were part of the Wells report.
"It's been tough on a lot of people, it's been tough for our ownership, it's been tough for our fan base, it's been tough on everybody in the locker room," Philbin said. "We're resolute in our dedication to getting this right and correcting any problems that exist."
Philbin said no decisions have been made yet about any player's future with the team. He did say that team owner Stephen Ross has reached out to Martin and plans on meeting with him.
"I have to do a better job," Philbin said. "I'm gonna look at every way, the way we educate, the way we communicate, the way we talk with one another."
Gary Bitner, an expert in crisis management, said Philbin's news conference was a step in the right direction.
"We encourage people to take responsibility if that's appropriate, to identify the steps they're going to take to make sure the situation doesn't repeat itself and then you hope for the people to forget, which they will."