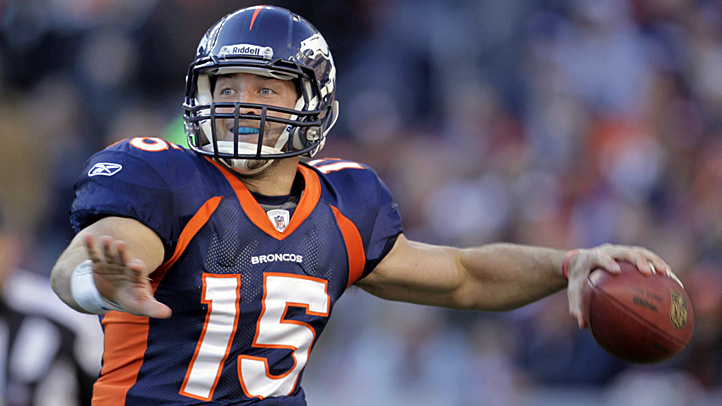 The Pittsburgh Steelers usually don't need too much luck in the playoffs, but until Sunday, they'd never faced off with Tim Tebow's faith.

Tebow connected with Demaryius Thomas on an 80-yard touchdown pass on the first play of overtime, just 11 seconds in, en route to stunning 29-23 win over the Steelers in the AFC wild-card game.

It was the quickest ending to an overtime game in NFL history.

Tebow finished the day with a career-high 316 yards passing, with two passing touchdowns and one on the ground.

As is the case in most Broncos games, the win didn't come easy. Steelers quarterback Ben Roethlisberger, despite of a mediocre first half, fought back from a two-touchdown deficit at halftime.
After a Mike Wallace rushing touchdown and a Matt Prater field goal, Roethlisberger hit former New York Jet Jerricho Cotchery down the middle for a 31-yard score with 3:48 remaining, sending the game into overtime.

The momentum quickly shifted in overtime. On the first play of the extra quarter, Thomas caught a Tebow pass on their own 36-yard line and raced past Ike Taylor and Ryan Mundy into the end zone for the win.

While "Tebow time" was again at the forefront of the game, Tebow's torrid start helped fuel the win just as much as his overtime heroics. His 170 first-half passing yards were a high for the season.

With the win, the Broncos (9-8) head to New England for a second-round game against the Patriots Saturday night.