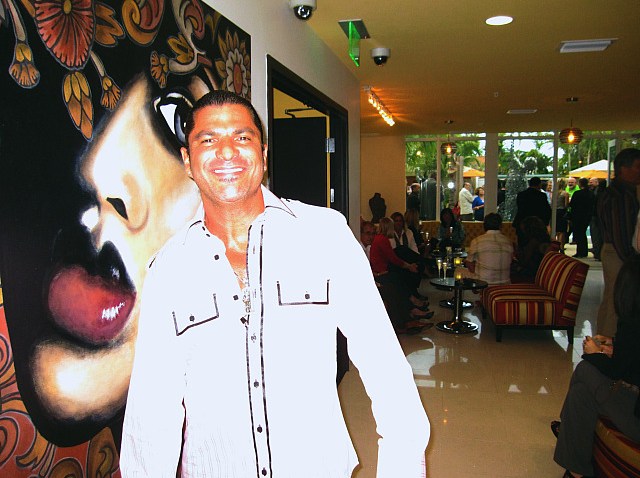 The Design District isn't the only place for art gurus to haunt these days. Miami's Brickell neighborhood, typically known more for its pinstripes than its brush strokes, is biting at the trendy hood's heels with the addition of its own "art hotel," Hotel Urbano.
"Just the streets here are artistic," said Art Fusion Galleries Director William Braemer, who outfitted the entire hotel. "We (Miami) really put a place into the art world with Art Basel and now with bringing things like this to the Brickell area."
The boutique hotel -- more like a hip gallery with beds -- will change its look every three months by showcasing new artists' work. And rather than just paying your room service bill upon check out, you can leave with one of these signature paintings as well -- all pieces of art gracing the walls are for sale.
"We want to really bring something fresh to the Brickell area," Braemer said last night at the hotel's unveiling event. "There's a lot going on here."
He added, "I think we are going to bring a lot of people from the Design District here."
Still, Braemer -- whose own gallery resides in Wynwood -- has no intention of forgetting his roots. And to prove it, the hotel even has a plan in the works that will provide shuttles to and from the gallery-lined hood for its monthly Art Walk.
He added, "Miami is a gem."