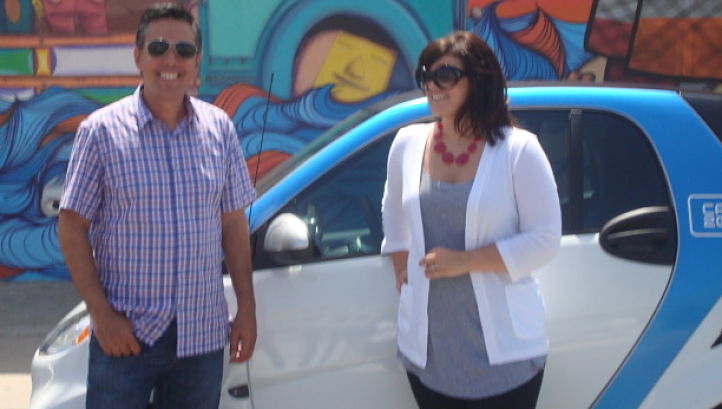 They're bigger than a bread box and smaller than your ego. They're what Matchbox might've designed had the toy giant needed something for adults instead of children. They are here. They are now. And they are our tomorrow. They are the Smart Cars spawned by Car2Go, and they are set to transform the way we reach where we need to go-go. Point gal Katie Stafford speaks with Niteside in advance of this weekend's double-plus launch.

What in brief is Car2Go? A car sharing company that allows people to use a car on demand.

How many cities are you now in? We're in 14 right now – five of them in the United States.

Why did you decide to open in Miami? It's a really vibrant and exciting city, and there's a constant influx of new people moving in. It's also densely populated, and there is a bit of roadway congestion.

So your decision was half hip and half pragmatic? Exactly.

What kind of reception did you get from Miami's decisionmakers? Everyone was incredibly receptive to the idea, especially Rolando Tapanes of the Miami Parking Authority. Some cities – and people – just get it.

Car2Go launches Saturday July 28 from 11am-3pm at Wynwood Kitchen & Bar and Sunday July 29 from 10am-3pm at BARU Urbano Brickell. For more information log on here.