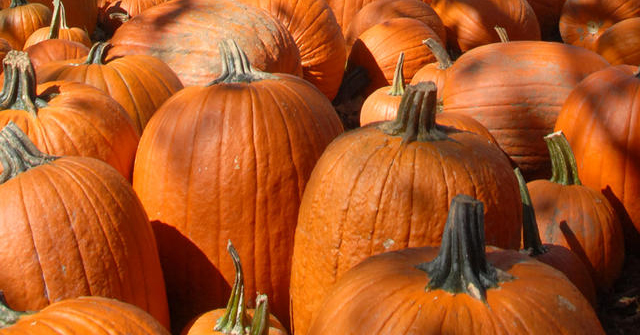 Give yourself a treat with Lush's Halloween offerings, meet DVF, save face with a pumpkin facial at the Sports Club/LA and work off those candy carbs at Pilates on the Beach's new locale.

BEAUTY: If that bar of soap is what you're planning to use to spruce up for All Hallow's Eve, think about tricking out your bath routine. Lush has a host of ghoulish products perfect for prepping for the witching hour. Try Ghost Shower Gel ($17.95 for 250 ml/ $27.95 for 500 ml) with rose and dove orchid infusions. Like those ghastly spirits, it's translucent, too. Or, give Pumpkin Soap ($6.95) a go. It's spicy, shaped like a pumpkin and—best part—you don't need to de-seed it, unlike that whopper on your front porch. GET IT: Aventura Mall, 19501 Biscayne Blvd., Aventura.

After you've played your tricks, give yourself a real treat. Diane von Furstenberg will be at Aventura Mall on November 3 for her fragrance launch tour. Stop into Sephora from 5:30 to 7:30 and get the scoop on her new fragrance, Diane. Buy a bottle and you can meet the designer and have your bottle autographed. Well, hello there, holiday gift idea. GET IT: 19575 Biscayne Blvd., Suite 527, Aventura; 305.931.9579.

SPA: Dressing up like Lady Gaga is always a good time, but her uber dramatic makeup isn't exactly bliss for your skin. Recoup from Halloween's cosmetic costume fun with a facial that is also the flavor of the season. The Sports Club/LA is offering a Pumpkin Spice Facial that addresses acne, hyper-pigmentation, fine lines and wrinkles. And just as pumpkin is a nutritious treat, it's also good for skin because it packs a punch of vitamin A and it's known to give skin cellular turnover and renewal. Looks like the Headless Horseman knew more than we thought when he put that pumpkin on his head. GET IT: $99 for 80 minutes. The Sports Club/LA at The Four Seasons Hotel and Tower, 1441 Brickell Ave., Miami; 305.533.1199.

GYM: We know the story. You bought a bag of candy for the trick-or-treaters, but you managed to polish it off a week before Oct. 31 even got here. Then, you went back for a second economy-sized bag, and, well, let's just say you turned the front porch light off early this year. Find forgiveness for your Halloween candy-crunching sins at Pilates on the Beach's new locale. The new digs are bigger and better and now located on West 51st Street. Stop in seven days a week (no excuses!) for a group, semi-private or private class, offered both day and evening in the 1,200 square foot space, which also boasts all new equipment. A membership will also come in handy, should you happen to come across any half-priced candy Nov. 1 or beyond. GET IT: 712 W. 51st St., Miami Beach; 305.538.5300.