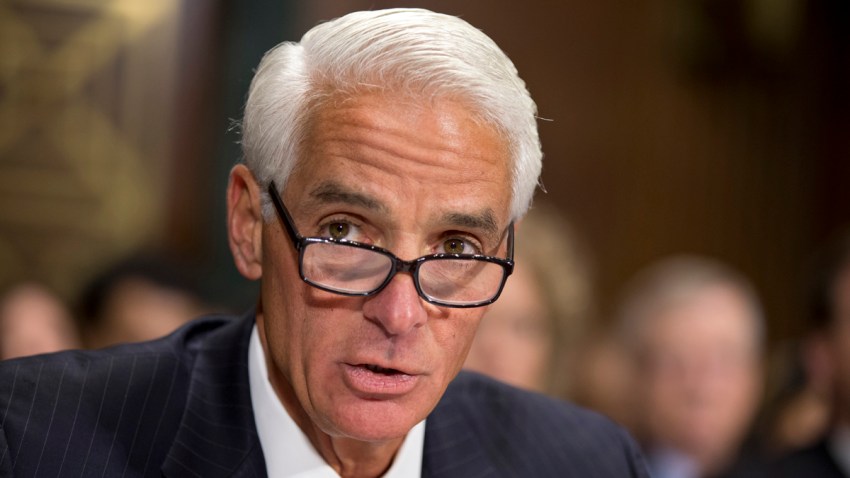 STATE ON PACE FOR RECORD TOURISM YEAR
Gov. Rick Scott was at Busch Gardens Friday to announce some record tourism numbers. Nearly 23 million people visited the state during the third quarter of 2013. Between January and September there have been 72.6 million visitors to Florida.
POLICE IDENTIFY MAN WHO FELL FROM PLANE
Miami-Dade police have identified a man who fell from a plane near Miami on Thursday. But the body of 42-year-old Gerardo Nales of Key Biscayne has yet to be found. A pilot, identified to NBC 6 as Felipe Fons, radioed "mayday" Thursday afternoon and told an air traffic controller that a passenger had fallen out of the plane.
FORMER FLORIDA GOV. CRIST RAISES NEARLY $900,000 IN HIS EFFORT TO RECLAIM OLD JOB
Former Gov. Charlie Crist's campaign for governor is already pulling in large amounts of money. A political committee linked to the Democratic candidate on Friday reported that it had raised nearly $900,000 since Nov. 4. That's the same day that Crist formally kicked off his bid to reclaim his old job. The committee, Charlie Crist for Florida, isn't bound by any campaign contribution limits.
2 HOMES DEMOLISHED AFTER SINKHOLE OPENS UP
Crews demolished two homes Friday, a day after a sinkhole opened in a Pinellas County neighborhood. Residents of five other homes were evacuated on Thursday after the sinkhole began growing. It currently measures some 90 feet in diameter.
BRAZILIAN NATIONAL SOCCER TEAM TAKES ON HONDURAS IN MIAMI
The Brazilian national soccer team is in Miami for the first time in 10 years to play Honduras, drawing fans from around the world. The two teams play Saturday at 7:30 p.m.
DAY OF AMNESTY FOR EXOTIC PETS AT PANTHER FESTIVAL
The 3rd Florida Panther Festival will take place in Naples on Saturday. Spectators can learn about birds, reptiles and large cats at the festival. t will also be Exotic Pet Amnesty Day. Officials say if you have an exotic pet that you would like to surrender, you can do so free of charge without any penalities.
More NBC6.com Stories:
Copyright AP - Associated Press