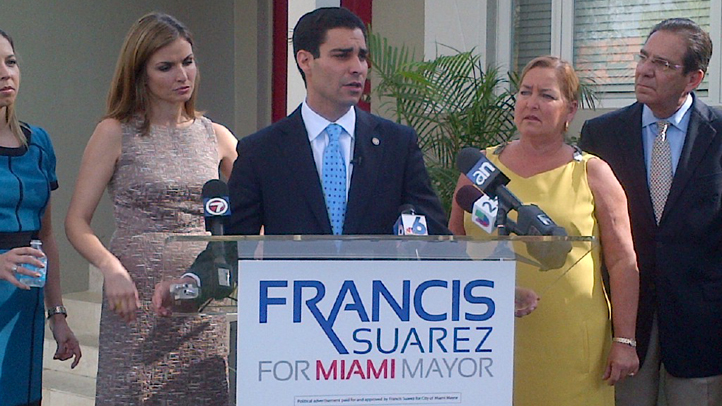 A commission aide for Miami commissioner and mayoral candidate Francis Suarez has been fired following inappropriate comments made on her personal Twitter account.
"Her tweets are unacceptable and are in no way a reflection of the culture within my commission office, and furthermore there is no justification for the disturbing things that she posted," Suarez said in an e-mail statement Wednesday. "I have terminated her employment with my office."
Special aide and administrative assistant Christina Haramboure, 24, complained about her job and constituents using the Twitter handle @ChristinaHam, reported The Miami Herald.
"Dear Constituents... PLEASE GET A LIFE, A HOBBY, A LOBOTOMY ... whatever," Haramboure posted Monday at 11:30 a.m.
She also posted other tweets complaining about "crazy people" calling her all day and asking if she could "just have a drink already."
Man Bit Off Chunk of Friend's Ear, Tried to Preserve it in Creamer: Cops

Haramboure's account has since been deleted and she told The Herald that her posts were not a reflection of her feelings toward constituents.
"Over the last two years, I have worked tirelessly to help hundreds of constituents, and I have made great personal sacrifices to continue serving the residents of District 4," she said in an email to the newspaper. "I regret the Twitter postings and I apologize to anyone I may have hurt."
Suarez apologized to the residents in his district in his statement.
"This incident does not reflect my track record or how I have served the residents of District 4," the commissioner said. "Our office will continue to serve District 4 with utmost integrity while placing constituents first."
More Local Stories: