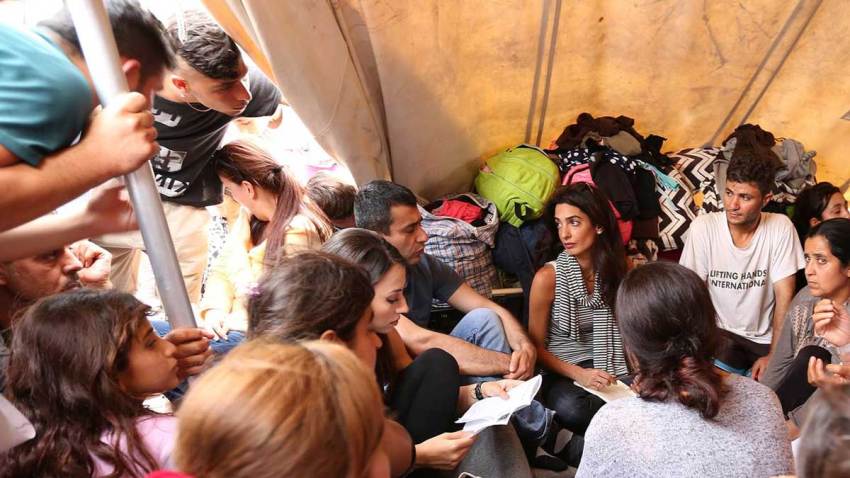 Amal Clooney is taking up the fight of Iraq's Yazidi community, driven from their homes by ISIS in a campaign the United Nations and U.S. State Department have called genocide, NBC News reported.
The renowned human rights lawyer, who is married to George Clooney, recently told a group of Yazidi refugees in Greece that "the international community should be ashamed that they haven't done more" to help them.
Along with a 23-year-old survivor of three months in ISIS captivity, Clooney is trying to persuade the international community to begin collecting evidence so the members of ISIS who have attacked Yazidis can be prosecuted in international court.
"Victims have all said they actually want their day in court," Clooney told NBC News in an exclusive interview. "It's not going to be easy, but we're working on multiple fronts."