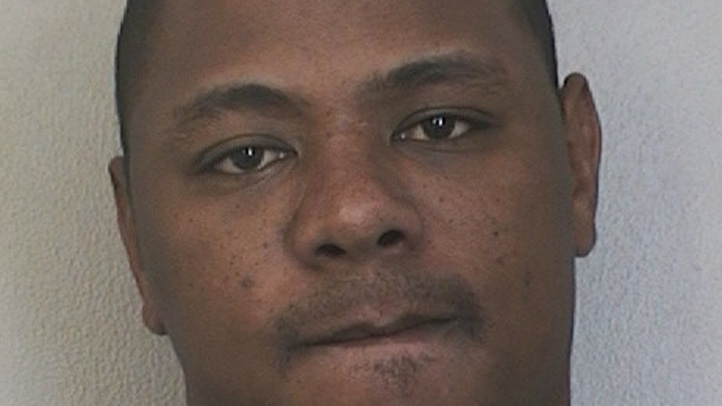 Former Miami Dolphins player Kenneth Jermaine Mixon was arrested Sunday after his girlfriend called police and said he hit and choked her, authorities said.
According to a complaint affidavit, a woman called 911 to report that her boyfriend had hit, choked her, threw her on the ground and was leaving their home on Bayridge Lane in Weston.
When the officer arrived, Mixon, 36, was in front of the house in a vehicle. Mixon was told to go back to the house and just then the woman ran out crying, and told the officer he had "just beat her up," the affidavit said.
The woman and Mixon, who live together, argued about Valentine's Day, the report said. The exact reason wasn't clear.
She told police that he pushed her against a glass mirror door, breaking it, the affidavit said. Mixon then stood over her, choked her, and then kicked her right thigh, the report said.
Mixon told police that he was punched and scratched by his girlfriend in the face and chest, but no visible marks were observed, according to the report.
The affidavit said he also said that he'd "pushed her aside, never struck her or grabbed round the neck."
Police photographed her neck, which had red marks on it, and also a scrape on her elbow and knee. Mixon faces a charge of touch or strike/battery/domestic violence.
Mixon was being held on $6,500 bond, according to online records.
It wasn't immediately known if Mixon had an attorney.