An Idaho man suffered second-degree burns to the neck and lost nine teeth after a vape blew up in his mouth.
Andrew Hall, 30, woke up Saturday morning to get ready for work. Before getting into the shower he took a puff from his vape and then the unthinkable happened.
Hall was rushed to the hospital. He lost two teeth in the blast and seven others during surgery.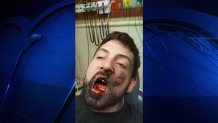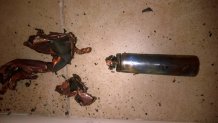 Hall's mother, Anagelee Hall, said the 30-year-old has only been vaping for a year. "I love my son very much and all my grandkids. And, I'm the one that heard them cry and say, 'Where's dad?' All they saw was his mouth blown up and all the blood," said Hall's mother.
His mother used to vape herself, and has since quit. She is grateful her son's situation wasn't worse.
Hall's mother has a crying plea to help anyone else out there. "Please don't vape. If you are vaping and you think this is okay, don't do it in front of the kids. This is gonna happen," said Angalee.