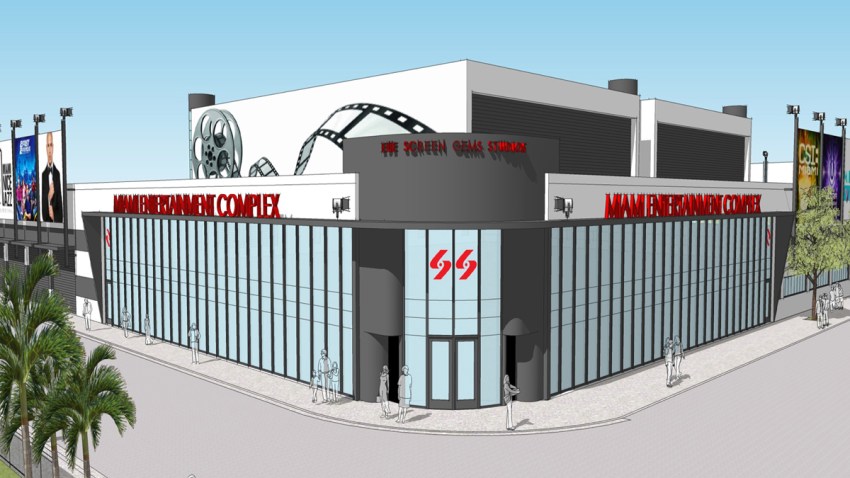 A new movie studio is coming to Miami.
The Miami Omni Community Redevelopment Agency's board of commissioners approved a plan Tuesday to allocate $11.5 million for the construction of a full-service movie and television studio to downtown Miami.
The studio, which will be built and run by EUE/Screen Gems, will be located by the Adrienne Arsht Center in the city's Media and Entertainment District. The new Miami Entertainment Complex would include three large sound stages, 50-foot ceiling heights, and 70,000 feet of studio space.
The idea is for the new studio to raise revenue for the city and the CRA, which will be invested back into the surrounding area. EUE/Screen Gems will supplement the $11.5 million provided by the city for the construction of the building. The city will provide an additional $6 million to improve the area by widening sidewalks and installing a new water main.
Instead of giving up the land to build the new studio, the CRA will lease the property out to EUE/Screen Gems for 10 years at $100,000 per year. EUE/Screen Gems has worked with films like The Vow, Friends With Benefits, Dear John and Iron Man 3.
Show business is big business in South Florida. It employs approximately 10,000 workers — and has an annual impact of over $1 billion dollars to the local economy, according to the Miami-Dade County Film and Entertainment Office. Mostly recently the region played host to big-budget films like "Pain and Gain" and the Starz period drama "Magic City" – which has since been cancelled. The film "Rock of Ages" filmed scenes near the location designated for a potential studio.
Most notably, the city served as the backdrop for one of TV's most lucrative shows, USA's "Burn Notice," which ended last year after seven seasons. Producers of the hit series sparred with city commissioners over space at the Coconut Grove Convention Center, which was later demolished to create a 17-acre park.