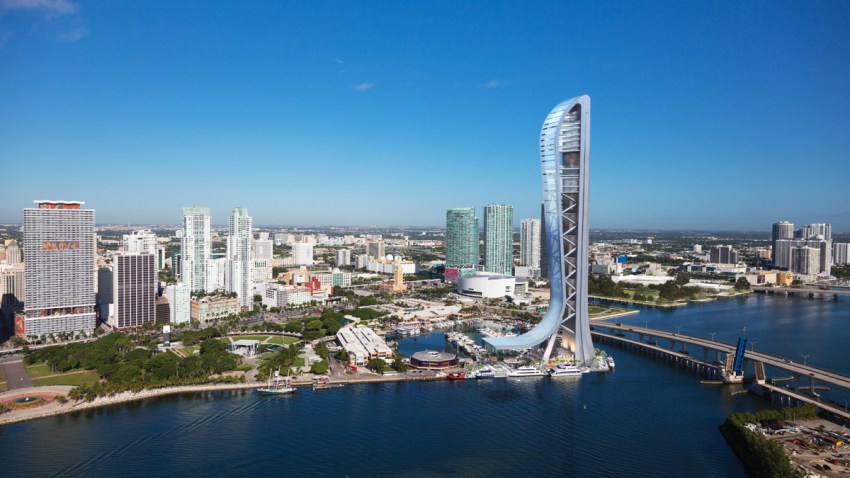 Miami developer Jeff Berkowitz is preparing to unveil a giant vertical observation tower and amusement center downtown, reported The Miami Herald.
The Skyrise Miami tower would loom 1,000 feet above Bayside Marketplace, making it the tallest structure in Miami, according to the Herald.
The tower would contain observation decks, a restaurant and a few attractions -- a bungee jump, a Tower of Terror-like ride and a flight simulation ride like Epcot's "Soarin'," the newspaper reported.
More on NBC6.com: