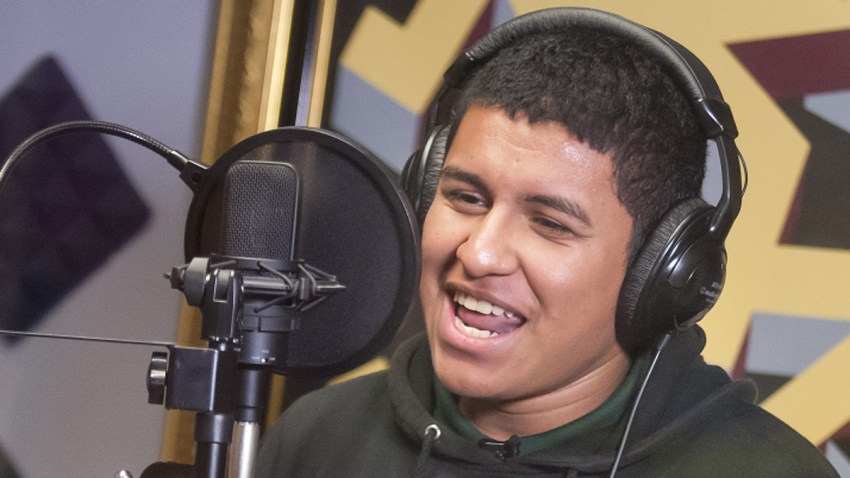 Five small art groups in South Florida are depending on votes from the community to win a competition that will give them $20,000 to help fund their next big project.
The five groups are competing as part of The Knight Arts Challenge People's Choice Award, a community-wide contest aimed at bringing South Florida together through the arts.
Contestants proposed their ideas to the Knight Foundation and were chosen to be part of the People's Choice Award out of the 66 finalists. They are now in the process of explaining their ideas and collecting people's votes through text messages.
"We want to everyone in South Florida to know just how rich our cultural scene is – from the largest organizations to the very smallest. These efforts at the grass-roots touch so many of our lives, inspire our communities and help build the reputation of Greater Miami as a destination for art and culture," Dennis Scholl, vice president of arts for Knight Foundation said in a statement.
Voting through text messages is open through Nov. 15. The winner of the $20,000 will be announced on Dec. 2.
The nominees are:
Indie Film Club – Local filmmakers want to put together a film festival that will give filmmakers an interactive experience and viewers a chance to experience cross-platform storytelling. (To vote for them text ARTS1 to 22333)
Mapou Cultural Center – The center is hoping to expand its Haitian-Caribbean book fair in order to bring more Haitian authors and expose the community to their literature. (To vote for them text ARTS2 to 22333)
Motivational Edge – This program hopes to give disadvantaged youth in Miami's Allapattah neighborhood a chance at success. The students learn and engage in creative writing and lyrical expression. (To vote for them text ARTS3 to 22333)
Puppet Network – This organization is hoping to expand and educate on the South Florida celebrations of the Mexican Day of the Dead celebration. (To vote for them text ARTS4 to 22333)
Teo Castellanos – An actor, writer and director hopes to use the money to fund a show that exposes a different side of Puerto Rico's history by sharing the story of his two brothers. (To vote for him text ARTS5 to 22333)
More NBC6.com Stories: