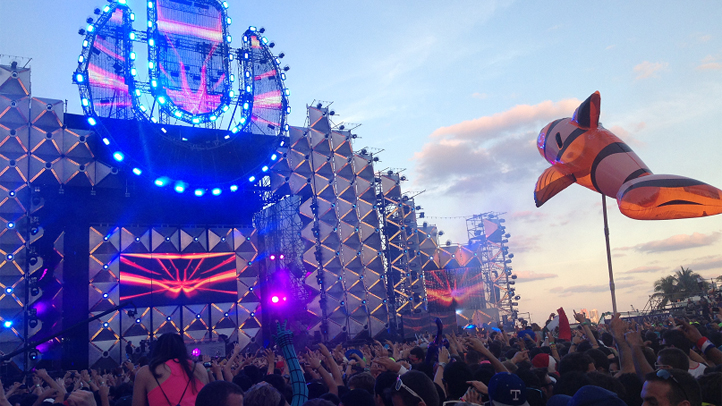 With ticket prices on the rise, the popular "Ultra Music Festival" announced Tuesday that a payment plan is now available for 2014.
The plan allows festival-goers to purchase a general admission ticket in portions of $98.95 over five months, but only a limited amount of tickets are available.
This is the first time that the electronic dance music festival has offered this payment option. Ticket buyers also have the choice of paying the ticket in full.
Two Men Stole From Cars To Buy Ultra Tickets: Cops

General admission prices have risen to a total of $494.75 for the three day music festival. In May, Ultra released a small amount of early bird tickets for a lower price, but then sold out in less than five minutes.

"After not raising ticket prices the previous two years, and to ensure the premium quality and evolution of Ultra's ground breaking stage productions and artist line ups, while continuing to meet the ever increasing financial demands of city related expenses associated with producing this massive festival in the heart of an urban metropolis, this price increase was unfortunately necessary," Ultra organizers said in a statement.
Workers Hospitalized After Display Fell at Ultra Music Festival Site
Ultra extended the festival to two weekends in 2013 but a second weekend has not been announced for 2014 as its currently pending approval from The City of Miami. The dance festival is set to take place in downtown Miami from March 28th-30th, 2014.
More Stories: