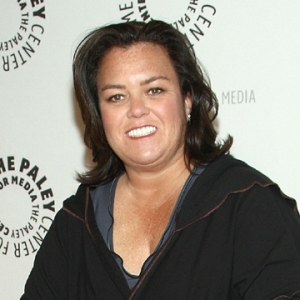 Adam Lambert may have lost the "American Idol" title to Kris Allen on Wednesday night, but there's at least one outspoken celeb who thinks he's the best.
"Totally," former "The View" host Rosie O'Donnell wrote on her blog in answer to a fan who asked, "Why do you think Adam Lambert lost? He was clearly the best singer."
VIEW THE PHOTOS: The Season 8 'American Idol's' Come To Access Hollywood
"He was by far the best," Rosie continued in response to another Rosie.com reader. "Sad."
The star also weighed in on the Black-Eyed Peas recently, calling one of their concerts "JUST FANTASTIC" in a May 17 post.
VIEW THE PHOTOS: 'American Idol's' Season 8 Two-Night Season Finale
"Amazing performers, totally fun," she wrote.
And she also offered praise for the new "Star Trek" film, calling Chris Pine "a superstar."
As for Rosie's own future as a performer – the star will appear in "Drop Dead Diva," a Lifetime program about a model reborn into the body of a plus-sized woman that premieres on July 12. However, in response to another fan question, she hinted that she may be taking the stage soon as well..
VIEW THE PHOTOS: Rosie O'Donnell
"Maybe Broadway!!!!" she wrote.
Related Content from AccessHollywood.com:
PLAY IT NOW: Access Extended: Rosie O'Donnell Returns With 'Drop Dead Diva'
PLAY IT NOW: Rosie O'Donnell & Clay Aiken Gear Up For 'Rosie Live'

MORE ACCESS ON THESE TOPICS: Rosie O'Donnell - American Idol - Reality TV - Star Trek - Celebrities

Copyright NBCAH - Access Hollywood