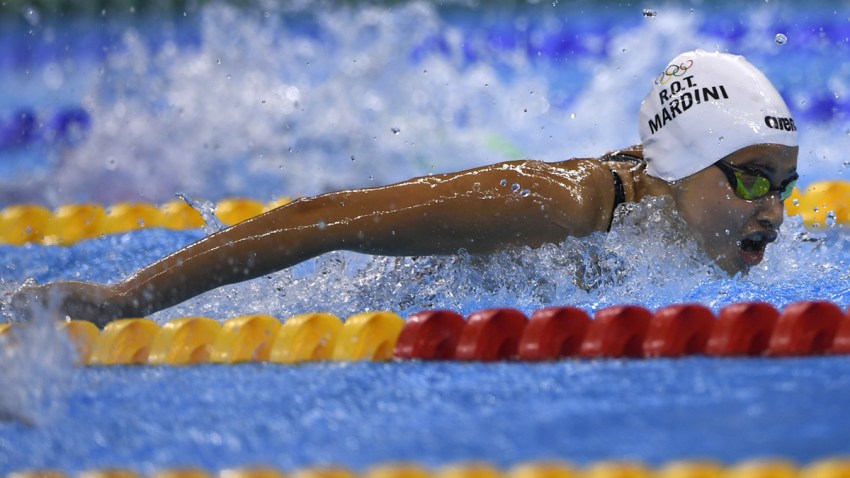 Eighteen-year-old swimmer Yusra Mardini, a Syrian refugee who competes for the refugee team at the Olympics, won her first heat at the Rio Games on Saturday.
Mardini posted a 1:09:21 time in the women's 100-meter butterfly, the best in a field of five. But that result wasn't fast enough to advance Mardini to the semifinals on Saturday. Her time was 41st overall.
Mardini's story has been an inspiration at the Olympics. She had to push a disabled dinghy overloaded with refugees through frigid waters off the Turkish coast on her grueling 25-day journey to Berlin last year, according to NBC News.
The teenager is one of 10 athletes competing for the Refugee Olympic Team, which the International Olympic Committee assembled from men and women forced from their homelands. The team came out second to last at Friday's parade of nations.
[[389353562, C]]
The top 16 swimmers in the 100-meter butterfly moved on to the late-night semifinals. Sarah Sjostrom of Sweden had the top qualifying time of 56.26 seconds.
Mardini is also competing in the women's 100m freestyle later in the week.
Copyright AP - Associated Press