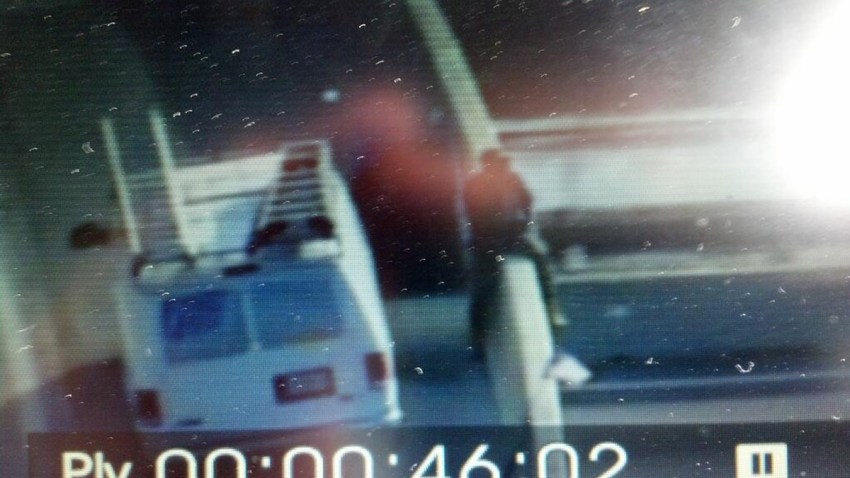 SUICIDAL MAN BARRICADED NEAR VAN OFF I-595
There were massive traffic delays in Broward County on Monday morning as police negotiated with a suicidal suspect on a ramp off Interstate 595 and the Turnpike. The ramp from the southbound Florida Turnpike to I-595 was closed, and the Turnpike's northbound and southbound lanes and 595 eastbound lanes were also closed.
TRIAL SET TO BEGIN IN POLICE KILLINGS CASE

Opening statements are set to begin this week in a trial focusing on the 2010 shooting deaths of Tampa Police officers David Curtis and Jeffrey Kocab during a routine traffic stop in East Tampa. Dontae Morris is charged with two counts of first-degree murder. The trial will begin Tuesday morning in Tampa. Court officials took four days to pick the jury in Orlando after Circuit Judge William Fuente ruled Morris could not get a fair trial in Hillsborough County. In addition to the police killings, Morris is awaiting trial in two other murder cases and was convicted earlier this year of yet another murder.

FRANCE TO HONOR 3 WORLD WAR II VETERANS IN MIAMI

Three World War II veterans are set to receive special honors from France.

The University of Miami and the Consulate General of France in Miami will host a ceremony on Monday to recognize the service of the trio who fought alongside France during the war. The Miami Herald reports that the honorees are Norman Kaiser, Andrew Kunkel and Arthur Nagler.

Consul General Philippe Létrilliart will award the insignia of the ``Knight in the National Order of the Legion of Honor.''

SEARCH CONTINUES FROM MISSING CENTRAL FLORIDA FAMILY

The search is continuing in Volusia County for a missing mother and her two children. Her husband has been charged with her death, but he told authorities he didn't kill the kids. Representatives from Texas EquuSearch are assisting volunteers in the search.

DOLPHINS TRY TO PUT LOCKER ROOM SCANDAL BEHIND THEM

The Miami Dolphins will finally play a football game after more than a week of allegations that Richie Incognito bullied Jonathan Martin. The Dolphins face the winless Tampa Bay Buccaneers on Monday Night Football.
More NBC6.com Stories:
Copyright AP - Associated Press