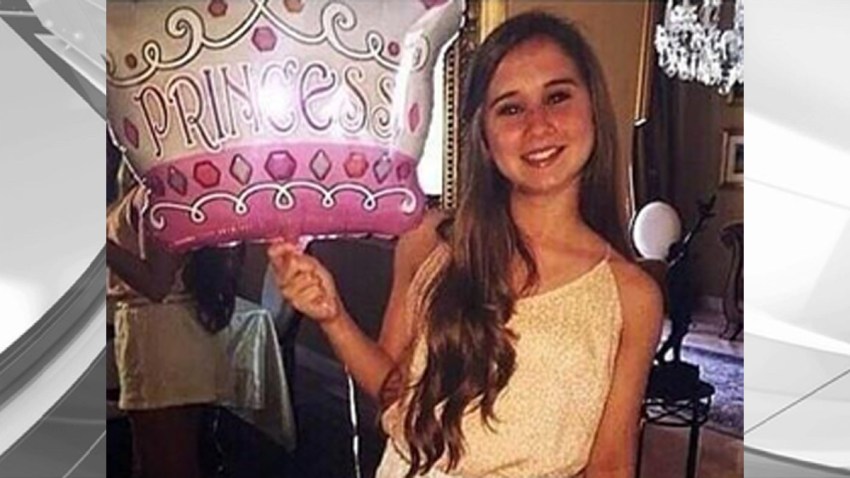 Missing Miami teen Carolina "Caro" Macias has been found safe hiding at a friend's house, after she went missing Thursday night following an argument with her mother about SAT scores, police said Friday.

The 17-year-old had last been seen Thursday night near Soul Purpose, a dance studio she volunteers at near The Falls shopping center in southwest Miami-Dade, family and friends said.
After arguing with her mother on the phone, Caro had hid her phone in clothes, left it in the studio and walked out, police said.
Police treated her disappearance as a runaway case and didn't believe foul play was involved.
The girl's mother told NBC 6 that her daughter was also seen at a Publix grocery store with another girl before she went missing.
Police said Caro was captured on surveillance video at Publix renting a DVD from RedBox with the other girl, whom they're trying to identify.
Twitter hashtags #helpfindcaro, #prayforcaro and #findcaromacias were being used to spread the word about Macias, who attends Westminster Christian School. Sen. Marco Rubio even tweeted about the incident Friday morning.
Carolina Macias of Miami has been missing since last night. Please #helpfindcaro pic.twitter.com/kYETIFyvDx — Marco Rubio (@marcorubio) June 27, 2014

Check back with NBC 6 South Florida and NBC6.com for updates.