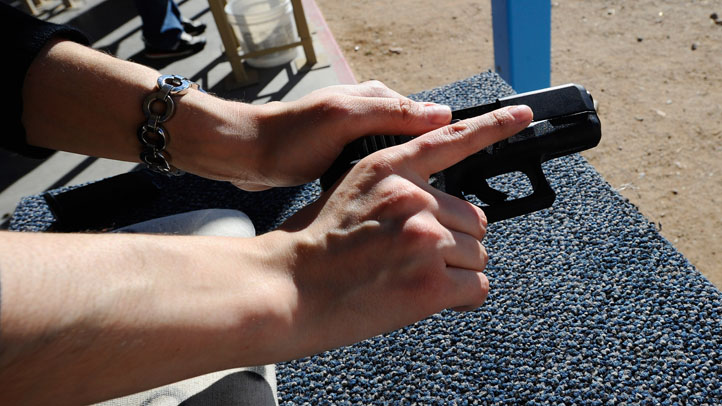 South Florida officials are urging people celebrating the July 4th holiday to do so without firing guns into the air.

Miami-Dade Commissioner Audrey Edmonson and State Attorney Katherine Fernandez-Rundle are teaming up to spread the "One Bullet Kills The Party" message.
BSO Urges Public to Be Safe With Fireworks on July 4

They held a news conference and rally Wednesday morning at Olinda Park in Liberty City to get the word out about not celebrating with gunfire. Local clergy members and city and county law enforcement officers also attended the rally to get the message out.
"Every year we plea out to the community, do not celebrate with bullets, celebrate with your barbeque, do your house parties and have a great time but do not celebrate with bullets," City of Miami Assistant Police Chief Jorge Gomez said.

According to the Bureau of Alcohol, Tobacco, Firearms and Explosives, bullets shot into the air can climb two miles and then fall at a rate of 300 to 700 feet per second.
Where to Watch Fireworks in South Florida

Officials warn residents against firing weapons in the air every year, but there have been several instances of people being struck by celebratory gunfire in South Florida in the past, including a Lauderhill woman who was struck by a bullet in her backyard on Independence Day in 2009.
Perhaps the most famous was Rickia Issac, the 5-year-old girl who was killed by celebratory gunfire 15 years ago after a Martin Luther King Jr. Day Parade.
Her mother, Jacqueline Washington, joined officials Wednesday asking South Floridians not to fire in the air.
"I would like to tell them please do not shoot today or tomorrow, let's have a good day, a blessed day," she said.

Just last month, a teen was hit by a bullet in his Miramar apartment as the Heat won the NBA Championship. Officials believe the shot was fired in celebration of the win. The teen was expected to make a full recovery.
More Local Stories: