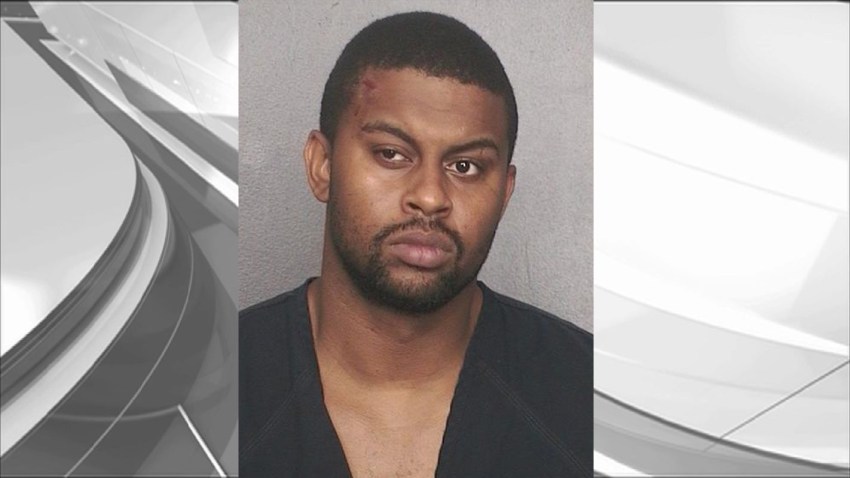 A man suspected in a shooting that happened during a North Lauderdale bar brawl was arrested Monday in New Jersey.
The U.S. Marshals Service arrested Shawn Fletcher, 30, for his alleged involvement in the Sept. 13 brawl at Players Sports Bar and Grill.
According to the Broward Sheriff's Office, the shooting victim, 41-year-old Terrance McClendon, was trying to make room for people passing by in the bar when he bumped into Fletcher and another man. The two men began arguing with McClendon and eventually, one of the men put McClendon in a headlock while the second repeatedly hit him, deputies said.
Security guards were able to break up the fight and asked the men to leave the bar, deputies said. Fletcher then went to his car, took out a black handgun and waiting for McClendon to leave the bar, BSO said. When McClendon stepped into the parking lot, Fletcher opened fire and chased after McClendon as he ran away, according to deputies.
After firing several shots, Fletcher shot McClendon in the lower back, deputies said. Fletcher then jumped into the passenger side of a car driven by the second man involved in the bar brawl.
North Lauderdale Fire Rescue responded to the scene of the shooting and transported McClendon to Broward Health Medical Center where he underwent surgery.
Officials had been searching for Fletcher when he was caught in New Jersey. Fletcher is now being held at the Hudson County Correctional Facility and will be extradited to Broward. Deputies said Fletcher has been arrested five times in Broward County since 2010. His previous charged include several counts of battery, cannabis possession, resisting arrest with violence, burglary and driving with a suspended license. It is unclear if Fletcher has an attorney.
The second man involved in the brawl has not yet been found. He is described as 5'9" with low-cut hair and was last seen wearing a black shirt, black pants, a red hat and black shoes.
Anyone with information that can help deputies find the second man involved in the shooting is urged to call BSO Detective Jeffrey Curtis at 954-321-4214 or report information anonymously to Crime Stoppers of Broward County at 954-493-TIPS (8477) or online at www.browardcrimestoppers.org. Crime Stoppers will pay up to $3,000 for information that leads to an arrest.