Johanna Gomez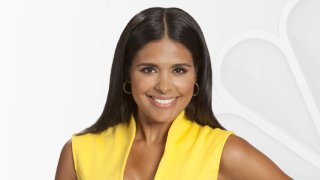 Johanna is currently the co-host and reporter for "6 in the Mix," the daily lifestyle show on NBC 6 South Florida, airing weekdays at 11:30 a.m., which focuses on food, fun, the hottest hangouts and celebs. Gomez joined NBC 6 in 2014 as a regular contributor to "6 in the Mix" and NBC 6 News.
Prior to this, Gomez spent over five years as a reporter for WPLG Local 10, South Florida's ABC affiliate network and covered a wide variety of stories at the station. Besides her reporting duties, each week Johanna produced and wrote her own segment, the Local 10 Weekender, which updated the South Florida community on all activities and events.
Gomez had the privilege to work for Fox Sports Sun as a sideline reporter for two seasons, and contributed to the HEAT broadcast during the 2012 and 2013 championship seasons, where she won a Suncoast Emmy for the live HEAT championship celebration coverage. From 2008-10, Gomez also worked as the in-game entertainment host for Marlins Vision at all home baseball games for the Miami Marlins.
A native of Manhattan, New York, and born to Dominican parents, Johanna Gomez is a graduate of Florida International University, with a Bachelor of Science degree in Mass Communication in the school of Journalism. Johanna has three children.