Laura Rodriguez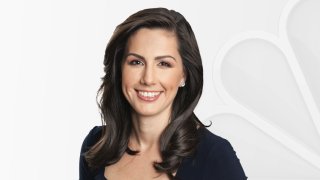 Laura Rodriguez joined NBC 6 in September 2013. She is thrilled to be doing what she loves in the city where she was born and raised.
Before joining the NBC 6 team, Laura was a general assignment reporter at CBS58 in Milwaukee and the 10 p.m. co-anchor for Noticiero Telemundo Wisconsin. Prior to that, she was a weather anchor at Telemundo Chicago.
Some of the most notable stories she has covered include Pope Francis' visit to the United States, the Marjory Stoneman Douglas High School tragic shooting, and the change in U.S.-Cuba relations. Laura has interviewed several local, national, and international leaders including President Donald Trump while he was on the campaign trail.
Laura is bilingual and often contributes reports for NBC 6's sister station Telemundo 51.
Laura is a proud graduate of Northwestern University where she founded the first Spanish-language newscast and where she was also part of the award-winning Northwestern News Network team. She found a passion for journalism while she was a student at Our Lady of Lourdes Academy and Conchita Espinosa Academy in Miami.